My FND road to independence and freedom.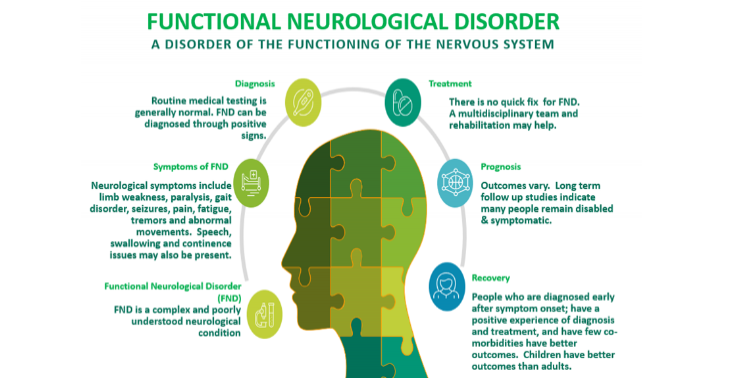 I'm crowdfunding because I have FND&I'm now paralyzed up to my hips.I need a wheelchair,medical tools&want to help my mom.
0

donaties
€

0
van € 20000 ingezameld

Zet deze actie in gang en wees de eerste die deze actie steunt!
In the past five to six years my family and I have been through a lot. We have been homeless, my youngest sister was sexually assaulted and I have been violated and treated like a stain on society because I have Autism.
In the past two years I was diagnosed with FND, fibromyalgia, dyspepsia, a light case of scoliose, PTSD, anxiety and severe depression (a result of being kicked out of school because of my FND) Two to three years ago we also suddenly had a debt collector knocking at the door and my mother got a heart attack when he explained what the debt was. We learned that my mother's former husband had deliberately made a huge financial mess, before she divorced him for having lied for over 16 years about his gender. We soon found out there was more than one debt and because of the debts my mom went into a form of protective financial custody and we had to live on €35 a week, with three people. Since a few months ago all the debts were paid off and we were supposed to have a fresh start. Unfortunately, the people who controlled my moms finances, did not properly transfer control back to my mother and did not notify the companies, my mom had to pay the bills to, that it was my mom they needed to send the bills to. They made a giant mess of everything and we now have debts because of them. Luckily mom manage to arrange a deal to pay of the debts in installments. But as a result we now have to live on just €50 a week, if not less, with three people, 8 rescue cats, two rescued rabbits and a garter snake. We do not get any form of support for food and so we barely have anything to eat now. Still we scrounge up a meal with the few things we have in the house, but most times we don't eat much.
Anyway, I am crowdfunding because I want to make my families lifes easier. My mom has a heart condition and has Bechterewv's disease, yet she still cares for me and helps me dress and stay clean even though she shouldn't do so because of her disability.
I want to make our lifes easier but in order to that I need money, which we don't have.
I currently borrow a standard 3rd hand wheelchair from the WMO and it is hardly suitable for indoors and not suited for outdoors at all. My mobility is very limited because if this.
That's another reason for this crowdfundin action. I want to raise money so that I can finally buy a wheelchair in which I can go to the supermarket, a wheelchair that is really mine and with which I can go outside independently to visit people or to go to the GP.
I need two wheelchairs, one for inside use and short trips outside and one soley for long distances and outside usage. I also need medical aid tools, so that I can dress and undres myself easier and get to the bathroom on my own, so I can shower instead of having to wash up in the kitchen by the sink. I need a wheelchair that is really mine and one I can also pimp to make it really show who I am.
I want to become more independent and I need tools to do that so that I can dress and undress myself more easily, so that I can shower and live like everyone else. I want freedom and more mobility because now I'm confined to my home and can't go anywhere other than the front yard. I would love to be able to pay of the debts and take my mom on a hard earned holiday.
So I hope and pray that people will help me. I thank every person who donates and if more money is raised than the goal, or if there is money left over, then that money will go to brain development foundation, so that more research can be done on brain disorders.
Website widget
Voeg een donatieknop van deze actie toe aan een website of blog
Actie georganiseerd door:
Laryssa Muller
0

donaties
€

0
van € 20000 ingezameld

Zet deze actie in gang en wees de eerste die deze actie steunt!
Toon alle donaties
Website widget
Voeg een donatieknop van deze actie toe aan een website of blog