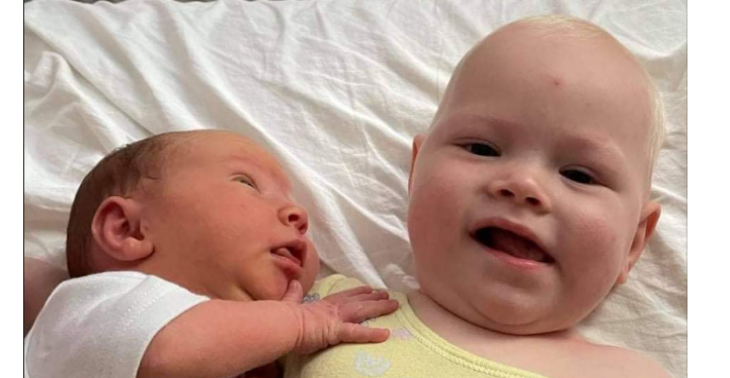 Help Hailey en Athena
0

donations
€

0
of € 3500 raised

Be the first to support this fundraiser!
Beste mensen,
Wij zijn jonge ouders met 2 prachtige dochters, we willen dan ook dat onze dochters een goede jeugd beleven en een plek hebben dat ze thuis kunnen noemen. We vinden dat een eigen slaapkamer een heel belangrijke rol daarbij speelt zodat ze ook tot rust kunnen komen.
Helaas hebben we de middelen momenteel niet om onze dochters dit te geven.
Zelf heb ik nooit echt een thuis gekend aangezien ik op internaat zat, dit kwam omdat mijn ouders niet in staat waren om mij, mijn broer en zus op te voeden. Mijn vader was iemand zeer agressief. Hij sloeg ons maar erger nog was dat mijn moeder de meeste klappen kreeg en bont en blauw stond zelfs meermaals heeft ze erdoor in het ziekenhuis gelegen. Ik en mijn partner willen dan ook een betere jeugd voor onze dochters.
Momenteel wonen we op een te klein appartement met 2 slaapkamers in bij mijn schoonmoeder, we slapen met 4 op een kamer.
We willen dan ook zo snel mogelijk verhuizen zodat onze dochters een plek kunnen hebben dat ze thuis kunnen noemen en tot rust kunnen komen. We moeten van niets beginnen wat betekent dat we nog heel wat moeten voorzien.
Het ingezamelde geld zou gebruikt worden voor de vaste facturen:
3 x huur (waarborg)
3 x verzekering
gas/ Elektriciteit
een hele inboedel zoals Meubels, borden, tassen, bestek,etc…
2 kindjes dat we elke dag gezonde voeding willen geven
Help ons een beetje dichter te komen met de toekomst van onze kinderen.
Elke donatie is een klein gebaar voor jou, voor ons is het een wereld van verschil !!!!
Hierbij danken wij jullie alvast voor UW steun.
Dear people, We are young parents with 2 beautiful daughters, so we want our daughters to have a good childhood and have a place they can call home. We believe that having their own bedroom plays a very important role in this, so that they can also relax.
Unfortunately, we don't currently have the resources to give this to our daughters.
As for myself, i never really knew a home as I was in boarding school. This was because my parents were not able to raise me, my brother and sister. My father was someone very aggressive. He hit us, but even worse was that my mother got the most blows and she was even in the hospital several times because of it.
Me and my partner want a better childhood for our daughters.
At the moment we live in a too small apartment with 2 bedrooms with my mother-in-law. We sleep with 4 in a room.
We want to move as soon as possible so that our daughters can have a place they can call home and relax.
We have to start from scratch which means that we still have a lot to foresee.
The money collected would be used for the fixed invoices:
3 x rent (deposit)
3 x insurance gas/ electricity
a whole household such as furniture, plates, bags, cutlery, etc…
2 children we want to give healthy food every day
Help us get a little closer to our children's future.
Every donation is a small gesture for you, for us it makes a world of difference!!!!
We thank you in advance for your support.
Fundraiser organised by:
Tony Beeckmans
0

donations
€

0
of € 3500 raised

Be the first to support this fundraiser!
Show all donations