Aankoop zakelijke render computer voor groeimogelijkheden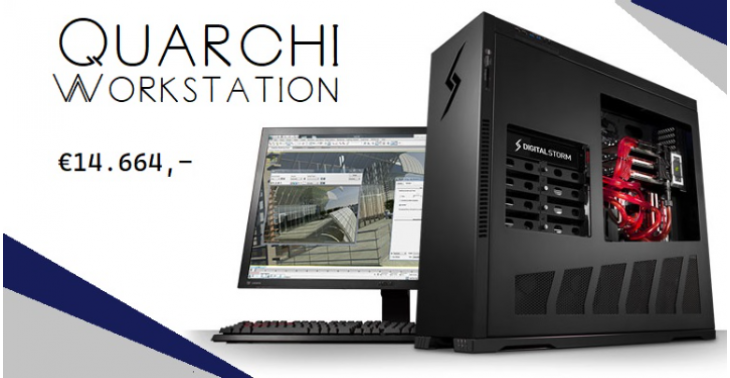 Share this fundraiser via:
Help Quarchi groeien zodat ik mijn passie kan achtervolgen en met dit geld een goede zakelijke workstation kan aanschaffen.
€0
of
€14,664
raised

Be the first to support this fundraiser!
Hoi,
Mijn naam is Quin Vollenberg. Ik ben een energieke en creatieve jonge ondernemer.
Ik heb een passie voor architectuur en heb daarom in eind 2019 Quarchi Visualisaties opgestart. Een kleinschalig bedrijfje dat gericht is op het maken van levensechte 3D-visualisaties voor grotere bedrijven en particulieren.
Nu Quarchi steeds meer bekendheid krijgt, neemt de omvang van de opdrachten ook toe, voorheen kon dit nog allemaal op een grafisch goede laptop, maar deze kan het nu echt niet meer aan. Dit betekent dat ik stappen moet gaan zetten wil ik mijn bedrijf verder kunnen laten groeien.
Hiervoor heb ik dus een buitengewoon goede computer nodig, echter kost een computer van deze kwaliteit rond de € 15.000,- wat geen klein bedrag is voor een computer.
Daarom vraag ik nu jullie hulp, help Quarchi groeien zodat ik mijn passie kan volgen en mijn droom waar kan maken.
Alvast bedankt.
Quin Vollenberg
Wil je mij liever helpen op een andere manier? Stuur dan een mailtje naar info@quarchi.com.
Fundraiser organised by:

Quin Vollenberg

Be the first to support this fundraiser!
Show all donations