Hej!! Welkom bij Camp Route 45 in Zweden!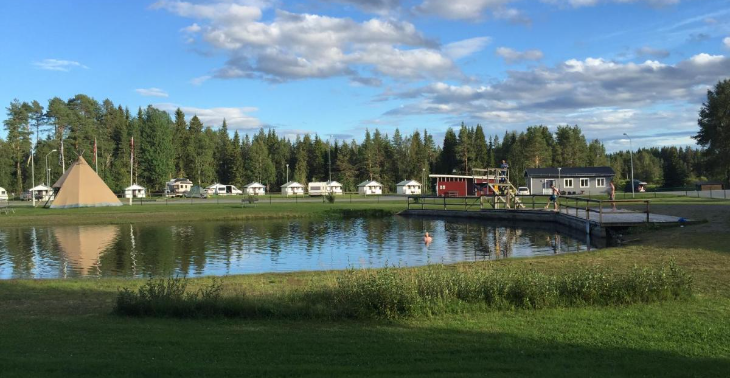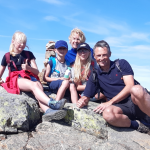 Wij nemen een camping over in Zweden. Help ons met het opfrissen van 3 vakantiehuisjes op onze prachtige camping!
23

donations
€1,405
of €5,000 raised
Een nieuw avontuur voor ons gezin!
Wij zijn Martijn, Ilona, Rosalie, Rosanne en Ruben van Pelt.
Komend jaar verhuizen wij naar Zweden! Naar het plaatsje Hammerdal!
Wij hebben in Hammerdal een prachtige camping gevonden!!
De camping ligt aan de voet van het natuurreservaat Vackermyren.
Wij willen hier een inspirerende plek van maken voor Zweden liefhebbers. De camping heeft 4 leuke comfortabele vakantiehuisjes, 14 trekkershutten (stuga's) en 25 campingplaatsen. Er zijn goede sanitaire voorzieningen in een net gebouw.
We willen vanaf de camping diverse buitensport activiteiten gaan aanbieden en samenwerken met bedrijven in de omgeving zoals een huskyfarm.
Hiken, kajakken, vissen, wildlife safari en in de winter skiën, langlaufen en sneeuwschoentochten behoren tot de vele mogelijkheden.
De camping ligt op zo'n 1900km rijden vanaf Utrecht maar is ook goed bereikbaar door de lucht. Het vliegveld van Östersund ligt op 45 minuten rijden vanaf de camping en een andere mogelijkheid is te vliegen naar Trondheim wat op 4 uur rijden ligt.
Half februari nemen we de camping over. Een enorme uitdaging en we kijken er allemaal naar uit maar het is natuurlijk ook super spannend allemaal.
Waar staan we nu? We hebben de camping aan kunnen kopen en ons huis in Nieuw-Vennep verkocht. Na de overdracht wonen we in Hammerdal en gaan de kinderen daar naar school. Er moeten dan veel zaken geregeld gaan worden met de lokale overheid zoals het persoonsnummer, bankrekening etc.
Tussendoor gaan we de camping gereed maken voor het aankomende seizoen wat in mei begint.
We kunnen nog wat hulp gebruiken.
Wij willen jullie om een bijdrage vragen om eerst 1 van de 3 vakantiehuisjes te moderniseren en aan te passen aan de huidige maatstaven qua interieur en sanitair. Buiten de ruwe Zweedse natuur en binnen het comfort.
Als tegenprestatie krijg je de waarde van je donatie als korting op je verblijf op Camp route 45!!
Je kunt onze vorderingen volgen via ons Instagram account en via Facebook.
Instagram: camproute45hammerdal
Facebook: Camp Route 45
Heb je vragen of wil je meer info app of bel: 06-40810231 (Ilona)
We hopen jullie snel te zien in Hammerdal!!
Fundraiser organised by:

Martijn van Pelt
23

donations
€1,405
of €5,000 raised