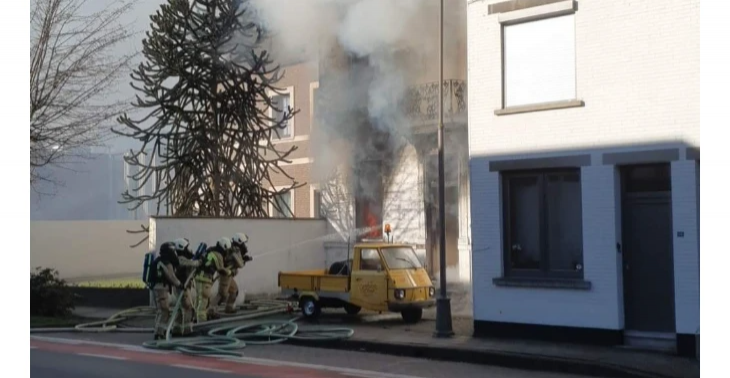 Brand
0

donations
€

0
of € 10000 raised

Be the first to support this fundraiser!
05/03/2021

Brand breekt uit in het huis van Mich & Charlotte. Het huis en alle bezittingen gaan in rook op. Zij komen er gelukkig heelhuids uit.
Deze crowd funding gaat rechtstreeks naar Mich & Charlotte om de materiële zaken en kosten te helpen dekken.

Bedankt voor de hulp!
Update 06/03/2021
We haalden al meer dan 1000 euro op! Het is leuk om te zien hoe iedereen zijn best doet om te helpen! Merci!
Update II 06/03/2021
Meer dan 2000€ ingezameld op 2 dagen. Ongelofelijk!
Update III 06/03/2021
WOW!!! We zijn al over de 5000€. Super!
Update IV 06/03/2021
6000€ op 2 dagen, niemand had dit verwacht. We zijn al met 1000€ over het eerste doel wat heel hoog leek. Alle steun blijft welkom!

Update V 07/03/2021
Zowel Mich als Charlotte zijn jullie allemaal heel dankbaar. Ze weten niet waar beginnen om iedereen te bedanken. Het idee dat een volkomen wildvreemde hen wil helpen raakte hen diep. Nogmaals bedankt voor alle steun tot nu toe!

Update VI 12/03/2021
Meer dan 10.000€ opgehaald voor Mich & Charlotte, ze kregen deze week al een groot stuk van de storting op de rekening. Nogmaals bedankt aan iedereen die geholpen heeft, klein of groot, maakt niet uit. Ik laat deze actie nog even openstaan, alles extra is sowieso welkom!
Fundraiser organised by:
Cathy de Lannoy
0

donations
€

0
of € 10000 raised

Be the first to support this fundraiser!
Show all donations