Help Soundtrackfm groeien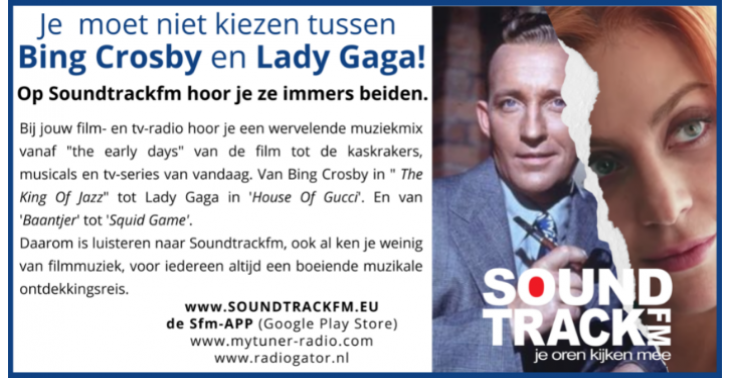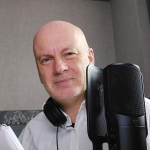 De eerste film- en tv-radio in Vlaanderen en Nederland wil groeien en verkiest donaties boven reclame.
0

donations
€0
of €11,500 raised

Be the first to support this fundraiser!
Beste lezer,
Bedankt om even tijd te nemen om meer te weten te komen over onze steuntactie.
Mijn naam is Michel Stuer. Al ruim 35 jaar loopt het medium radio als een rode draad doorheen mijn leven.
Film & tv op je radio
Temidden van de 1ste lockdown, in april 2020, ben ik zelf een webradio begonnen met een voor Nederland en Vlaanderen uniek concept: een film- en tv-radio!. Ja, met Soundtrackfm geniet je van gekende muziek, liedjes en tunes uit populaire films, musicals en tv-series van vroeger en nu.
Soundtrackfm is dus een privé-initiatief zonder de back-up van één of ander groot mediabedrijf. Elke euro wordt zorgvuldig besteed, maar radio maken kost nu eenmaal geld. Om de radio verder uit te bouwen, echter zonder de programma's overmatig te moeten overladen met radiospots, doen we hierbij beroep op mensen als u die een hart hebben voor al die fantastische muziek uit films, musicals en tv-series.
"Rock, pop, oldies, jazz, klassiek, Nederlandstalige muziek… hieraan is geen gebrek op je radio. Maar een film- en tv-radio? Dat is uniek in de lage landen!"
Waaraan wordt uw donatie besteed?
aanvulling en upgrade uitzendstudio (éénmalige uitgaven)

extra microfoons en randapparatuur voor opname met gasten
mobile studio voor opnamen ter plaatse bij oa filmevents

exploitatiekosten (lopende uitgaven)

huur en onderhoud streamingserver
huur en onderhoud website met radioplayer
(legale) aankoop muziek uit films en tv-series
auteursrechtenvergoeding voor de gedraaide muziek

onkostenvergoeding presentators en 'experten'

Soundtrackfm werkt enkel met ervaren en professionele radiomakers en redactiemedewerkers die kennis van zaken hebben. Aangezien dit binnen hun beroepsactiviteiten valt, dienen wij hen hiervoor te vergoeden (voor niets gaat enkel de zon op). Al is die vergoeding lager dan gebruikelijk omwille van hun sympathie voor het radioproject.
Het doelbedrag is dus niet nodig voor één directe uitgave, maar vooral om maandelijkse kosten te dekken. Daarom zijn alle donaties elke maand welkom om deze uitgaven telkens weer te coveren.
EXTRA: schenkers waarvan we het emailadres (mogen) kennen, ontvangen een driemaandelijkse update over het doen en laten van de radio (tot 12 maanden na de laastste donatie).
Heeft u nog vragen? Dat begrijp ik best. Laat ze me weten, en ik beantwoord ze met veel plezier.
Alvast van harte bedankt voor uw donatie(s). Mijn radioteam en ik kunnen er vol passie voor het muziekgenre verder radio mee maken. En u kan blijven genieten van al die fantastische muziek uit films, musicals en tv-series. Geniet ervan!
Vriendelijke groeten,
Michel Stuer, initiatiefnemer/station manager Soundtrackfm.
Fundraiser organised for: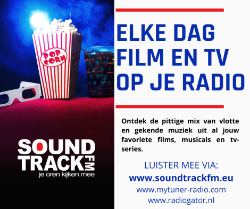 Soundtrackfm
Fundraiser organised by:

Michel Stuer
0

donations
€0
of €11,500 raised

Be the first to support this fundraiser!
Show all donations