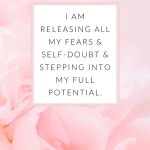 0

donations
€

0
of € 3000 raised

Be the first to support this fundraiser!
Hi mijn naam is Fientje, mama van 4 kindjes. 14,12,7,6
IK heb zo'n lang verhaal om te vertellen en weet eigenlijk niet zo goed waar te beginnen.
IK heb een aantal jaren schuldsan gezeten vanwege hele stomme keuzes die ik toen der tijd had gemaakt. Ik ben nu eindelijk schuldvrij!! Thank God!
ik zit nog steeds onder bewind omdat ik echt Alles goed op orde wil hebben dan ik dan kan zeggen, ik ga het nu zelf doen, om te voorkomen dat ik weer financiële fouten ga maken.
Gelukkig kan ik zeggen Dat ik al zo ver ben gekomen dat ik mijn eigen beauty business ben gestart aanhuis.
ik ben van 0 begonnen en ben daar zo dankbaar voor want zie echte groei in me zelf maar ook in alles wat ik doe. Alleen alles wat ik verdiende moest ik ook alle spullen mee kopen voor de salon juist omdat ik met 0 begonnen ben. IK ben zo blij dat ik dit überhaupt kan doen want een aantal jaar geleden zat ik echt in de shit als ik dit zo mag zeggen. En om te zien waar ik nu sta is echt een wonder. Ik merk dat ik nu weer voetbal schoenen kan kopen voor mijn zoon maar ook bijvoorbeeld een spelletje waar hij mee kan spelen, en dat ik een ijsje met ze kan gaan kopen. IK zie ze dan ook zo stralen, dit is met woorden niet uit te leggen.
maar we hebben wel een klein probleempje, door dat ik een ziek dochtertje hebt moet ik vaak op en neer naar het zh, onze auto is na 4 jaar zo goed als sloop waardig, en niet meer veilig om met de kindjes te rijden. Bij de apk is hij afgekeurd omdat de bank achter los zit dus super gevaarlijk bij hard remmen bijvoorbeeld.
nu wil ik jullie vragen of jullie of iemand mij kan helpen om een ander auto aan te schaffen het hoeft echt niet veel geld te kosten als ik maar een veilige auto heb om met me kids op en neer te rijden naar vooral de afspraken die ik met haar heb staan. Want het lukt me voor nu niet om zo'n bedrag bij elkaar te krijgen om een ander auto te kunnen kopen. VOor mij is dit geen luxe maar een nood om vandaar dat ik het via deze weg probeer te doen, want ik zit echt met me handen in me haar. omdat auto voor 2 juli gekeurd moet worden maar de kosten daar van te hoog zitten, voor zo'n kapotte auto.
ik hoop oprecht dat iemand me kan helpen als ik het geld ook terug moet betalen is ook prima maar dat kan ik alleen in delen doen en dan niet in een keer.

liefs
Fientje
Fundraiser organised by:

Fientje Feli
0

donations
€

0
of € 3000 raised

Be the first to support this fundraiser!
Show all donations