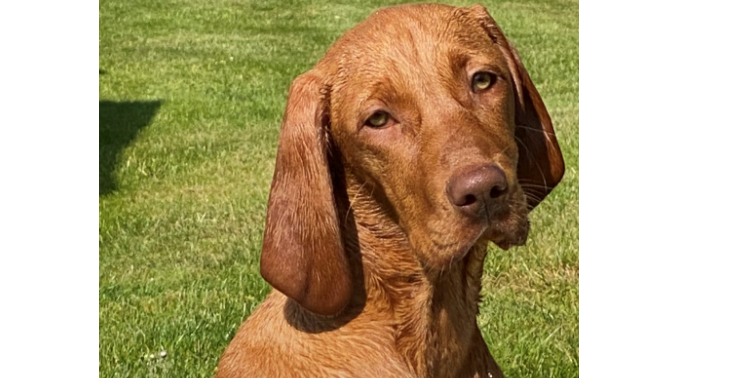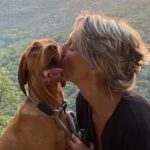 Onze 9 maand oude hond Pipa heeft langs beide zijden zware heupdysplasie en heeft 2 kunstheupen nodig met zware revalidatie.
12

donations
€

360
of € 14000 raised
Dit is onze hond Pipa, een Hongaarse Vizsla van negen maanden oud. Pipa is bij ons sinds ze 12 weken oud was, ze komt van een goeie werklijn en een warm nest. We merkten op dat Pipa af en toe een hazensprong maakte en dat dit echter meer en meer voorkwam.
Daar ik reeds een afspraak had gemaakt om Pipa te steriliseren en ze dan toch onder narcose was heb ik de dierenarts gevraagd om foto's te nemen van haar heupen. Uit de resultaten bleek dat ze enorme heupafwijking heeft aan de beide kanten.
Onze verslagenheid was groot toen we dit te horen kregen en de dierenarts gaf ons de raad om een orthopedist te raadplegen die dit kan behandelen. Dit hebben we dan ook gedaan en de Orthopedist heeft nog bijkomende RX foto's gemaakt om te kijken hoe erg de heupdysplasie was. Hij moest ons bevestigen dat ze 2 heupprothesen nodig heeft en 2 x een zware revalidatie zal hebben of ze anders moeten laten inslapen.
Pipa is een lieve en leergierige puppy die we toch zo graag bij ons willen houden want ze is een stuk in onze familie, we willen ze een eerlijke kans geven om haar een mooi leven te geven.
Pipa zal op 28 oktober geopereerd worden om de eerste heup te plaatsen, dan zal ze 6 à 8 weken moeten revalideren.
Na 8 weken zal de tweede heup geplaatst worden en hopende dat we in het late voorjaar een speelse Pipa mogen zien rondlopen.
Het verloop van de volledige operaties en revalidatie zal je kunnen volgen op Pipa haar facebook
Pipa: operatie en herstel.
Indien je wil mag je iets klein doneren of deze link doorsturen naar familie en/of vrienden en/of….
Alvast een dikke knuffel van Pipa
Fundraiser organised by:

Dominique Van Gansbeke
12

donations
€

360
of € 14000 raised