Onderzoek naar nieuwe stoffen voor behandeling van depressie en infecties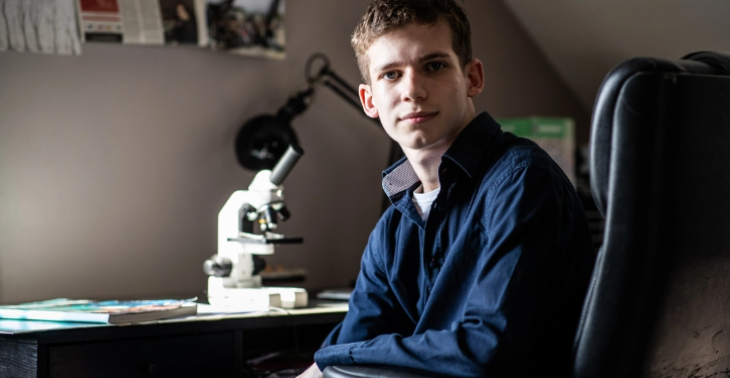 Share this fundraiser via:
Met dit bedrag kan ik een onderzoek opstarten naar een aantal stoffen die cruciaal kunnen zijn voor onze geneeskunde.
€0
of
€10,000
raised

Be the first to support this fundraiser!
Enkele jaren geleden veranderde een gebeurtenis mijn leven. In mei 2019 pleegde mijn beste vriendin zelfmoord. Ze was al jaren depressief en had geen baat bij de huidige mentale gezondheidszorg. Het zou voor mij een lang verwerkingsproces worden, maar uiteindelijk ook een inspiratie. Ik wou dit soort tragedies kost wat kost vermijden in de toekomst. Daarom ging ik op zoek naar een alternatief voor de antidepressiva die tot op de dag van vandaag zoveel voorgeschreven worden. En ik vond er 1. Als student farmacie ontwikkelde ik een supplement met een potentieel superieure anti-depressieve werking, zonder de negatieve bijwerkingen van antidepressiva. Sterker nog, dit supplement bevat ook een aantal stoffen met een antibacteriële werking, wat de weg openlegt voor alternatieve behandelingsmethoden bij antibiotica-resistente bacteriële infecties. Om investeerders te overtuigen om geld in mijn project te steken heb ik echter een startbedrag nodig, om te tonen dat ik gemotiveerd genoeg ben om dit supplement op de markt te brengen. Daarom vraag ik jullie, help mij niet met het waarmaken van mijn droom, maar met die van vele mensen. Het is tijd dat we iets doen aan de gezondheidsproblemen van deze tijd! Alvast bedankt!
Fundraiser organised by:

Pieter-Jan Veroeveren

Be the first to support this fundraiser!
Show all donations