SolarKar: een didactische aanhangwagen met zonnepanelen en batterijen.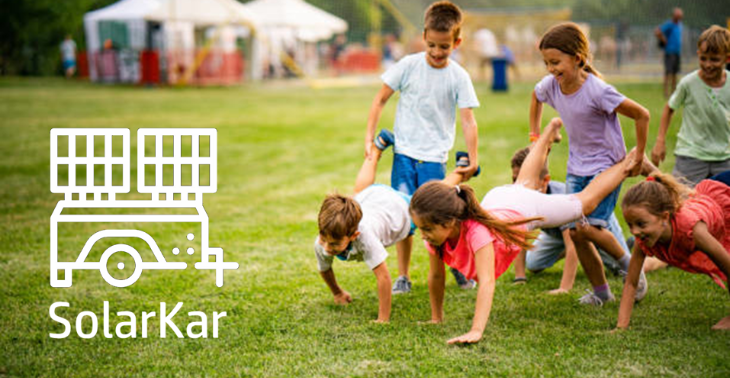 SolarKar: een zonnestroom aanhangwagen voor events & educatieve projecten. Door VTI Leuven, ECoOB en Klimkracht.
15

donations
€

1185
of € 7500 raised
Steun dit project en maak gratis gebruik van de SolarKar op je BBQ, tuinfeest, jeugdkamp,…!
€ 30: 1 dagdeel van 4 uur gratis gebruik van SolarKar (*)
€ 50: 2 dagdelen (samen of apart op te nemen)
€ 100: 4 dagdelen (samen of apart op te nemen)
€ 125: 5 dagdelen (samen of apart op te nemen)
€ 200: 4 dagen (samen of per dag op te nemen)
€ 500: volledige week (samen of per dag op te nemen)
€ 1.000: 2 volledige weken (samen of per dag op te nemen)
(*) De SolarKar zal afgehaald kunnen worden op afspraak en met eigen vervoer.
Ons klimaat is onze absolute prioriteit. Klimaatmaatregelen staan hoog op de agenda en ieder van ons neemt zijn verantwoordelijkheid. ECoOB en Klimkracht zijn twee burgerbewegingen die de omslag van fossiele naar groene energie mee helpen realiseren. SolarKar is een project dat daarin perfect past.
Met de SolarKar bouwen we in samenwerking met het Vrij Technisch Instituut Leuven, een mobiele eenheid waarmee we overal waar de zon schijnt energie kunnen opwekken. De aanhangwagen bevat naast zonnepanelen ook een batterij die de opgewekte energie opslaat. Dus waar je ook bent, op kamp, tijdens een zomerbar, een openlucht theater,… een netaansluiting is niet langer nodig. Tegelijkertijd is de SolarKar een perfecte illustratie en dus educatieve tool om de kracht van duurzame energie te demonstreren!
Met het project willen de organisatoren plaatselijke organisaties zoals jeugdbewegingen ondersteunen die gebruik kunnen maken van de SolarKar tijdens evenementen. Maar het project dient dus ook educatieve doeleinden, zoals jongeren warm maken voor (hernieuwbare) techniek en hen informeren over het belang van hernieuwbare energie. Particulieren die willen investeren in zonnepanelen, batterijen en laadpalen op een visuele wijze informeren. De doelgroep informeren over de impact van huidige en toekomstige regelgeving en hun impact op energiekosten en duurzaamheid.
Door de hoge energieprijzen wint dit project nog meer aan belang. Burgers informeren zich steeds vaker over niet enkel slim consumeren, maar ook slim energie produceren en delen. Stel je een toekomst voor waarin scholen hun groene zelf opgewekte stroom tijdens vakanties verkopen aan omwoners. Jeugdbewegingen die energie van hun zonnepanelen delen met buurtbewoners. Particulieren hun stroom verkopen aan derden en landbouwers die hun stallen bedekken met zonnepanelen waarmee ze hun buurt kunnen bevoorraden.
De wetgeving om dit alles mogelijk te maken, is onderweg. De praktische uitwerking kan beginnen. SolarKar zal ons helpen om de burgers te sensibiliseren en te illustreren wat nu al kan, want de beste en goedkoopste energie is degene de je zelf opwekt.
Fundraiser organised for: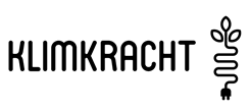 Klimkracht
Energiecoöperatie Oost-Brabant
Fundraiser organised by:
Bart De Cock
15

donations
€

1185
of € 7500 raised