Wie zou ons willen helpen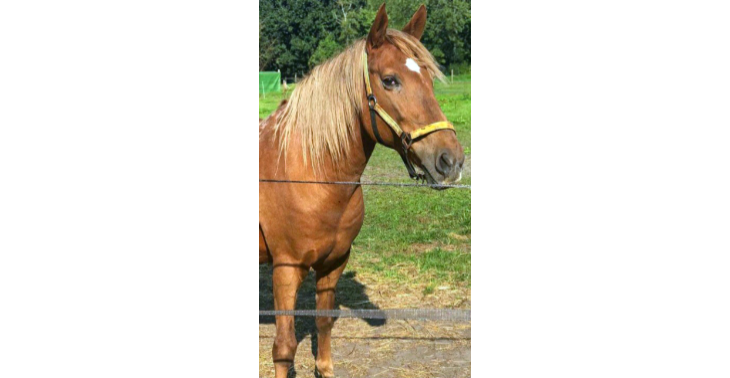 Geld verzamelen voor vriendin ivm inbraak
0

donations
€

0
of € 1000 raised

Be the first to support this fundraiser!
Goedendag,

Ik ben deze actie gestart voor een vriendin van mij die door 2 inbraken in een half jaar tijd er helemaal door heen zit.

Zij geeft les aan kinderen met een moeilijke thuis situatie die het niet kunnen betalen (op vrijwillige basis) dit doet zij op haar veld waar zij 4 paarden heeft staan en een schuur met stallen en de spullen zoals zadels en hoofdstellen dekens echt.

Nu is het zo dat er in november 2020 is ingebroken en alles is gestolen en of beschadigt maar ook hebben ze een paard te pakken gehad die daar een flinke wond aan overgehouden heeft dit heeft de verzekering gelukkig voor een deel gedekt maar de rest heeft ze met al haar spaargeld moeten doen maar ze kon gelukkig weer verder met de lessen voor de kinderen.

Dit zit er helaas niet meer in omdat er in april voor de 2 keer is ingebroken en ze alles mee hebben genomen en hebben ze de stallen volledig gesloopt.

gelukkig geen paarden gewond maar ze heeft geen geld meer op het op tebouwen aangezien haar spaargeld in de eerste diefstal zit en door dit voorval zit ze er volledig doorheen en tegen een depressie aan.

Nu hebben we al een hele hoop voor elkaar gekregen met donaties van spullen maar we zijn er nog niet!

Wie wil ons hier mee helpen zodat zij weer les kan geven aan deze kinderen.

Alvast bedankt
Ivm lopend onderzoek mag ik geen foto's plaatsen van de schade
Fundraiser organised by:
Desiree van der Vossen
0

donations
€

0
of € 1000 raised

Be the first to support this fundraiser!
Show all donations