Trauma processing for 100 Yazidi women in Kurdistan Iraq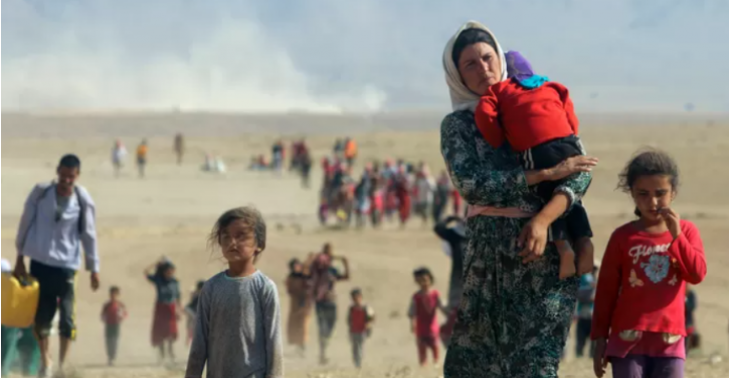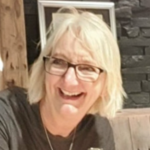 From camps, Yezidi women can receive trauma processing in a German clinic, only they have no money for transport
3

donaties
€

155
van € 22500 ingezameld
Jeannette Verschuur will leave for Kurdistan Iraq for the second time in April 2022. During my previous visit, I was deeply concerned with the fate of the Yazidis.
Women who have been trafficked as sex slaves by IS in Syria have been living in refugee camps in Kurdistan for 7 years. Some were able to escape and have returned to Iraq and received shelter in the camps. Many of them are traumatized and have a lot of trouble getting their lives back on track.
There is not enough money to transport these women to the clinic (Institute for Psychotherapy and Psychotraumatology (IPP) a German clinic, where they can be treated for their traumas. I would very much like to raise money to make it possible for the transport to be arranged for these women. The transport from the camps cost between 15,000 and 30,000 IQD (1 euro = 1,730.00 IQD) This means converted between € 11, - € 15, per ride.
The amount of treatments they require is highly variable, but a full trauma treatment will require approximately 15 treatments. Sometimes more, sometimes less. So the cost per woman will come out at max. € 225,=, assuming 15 treatments and therefore 15 transport times. I would like to offer this to as many women as possible.
This time I was again invited to stay with Terry Porsild. Terry is head of this psychotherapy outpatient clinic in Duhok.
Who is Terry:
Terry Porsild lives in Duhok and works in the Kurdish Autonomous Region. After a career full of adventures in Tajikistan, Chad and Jordan, among other places, she went to work in Kurdish territory, which lives in the aftermath of IS. She currently works there with women from the Yazidi population and teaches local therapists.
She started her work at a local NGO (organization independent of the government). In a clinic, women who had survived the IS occupation were offered a four-week stay.
Terry has developed a trauma-processing therapy program for these women.
Unfortunately, the four-week treatment was not sufficient and a new treatment was necessary.
She continued with the Institute for Psychotherapy and Psychotraumatology (IPP), a cooperative between 2 universities in Germany and in Kurdistan. She is currently head of the outpatient clinic of this Institute, the IPP German Clinic for Psychotherapy in Duhok and teaches the Masters training in psychotherapy.

Who am I?
In 2019 we, Jeannette Verschuur, Ellen Verschuur and Felien Verschuur visited Terry Porsild in Kurdistan Iraq. We were very interested in the work Terry does and she was so hospitable to receive us. But we didn't just want to come and 'see'. We also wanted to do something meaningful for the children and the people in the villages and the refugee camps. The idea arose to organize creative workshops for children and to collect money for everything necessary in schools and in the camps. We raised € 2,000 and came up with fun activities.

Who are the Yazidis
The Yazidis are a very old people, with a very old religion. The Yazidis live in Kurdistan. They live off the land. They grow their own crops, keep animals, and are quite far from urban life. There are urban Yazidis, who then trade their goods on the market, and are the link between the different worlds.
Many of them are illiterate and have suffered prejudice as a result.
The Yazidis have been victims of persecution by hostile neighbors or regimes for centuries.
In 2014, the Yazidis were one of the population groups persecuted and killed by the terrorist group IS. On July 30 of that year, the Yazidis revolted against the advancing IS.
IS invaded the villages, murdered men and took women and children. Some of the Yazidis fled on Mount Sinjar, but got stuck there, where many people also died of hunger, thirst and lack of medicine.
The fate of the Yazidis who have fallen into the hands of IS is that they had to convert to Islam. Many were killed and women were traded into slavery.
Those who have had the chance to flee still live in refugee camps. They would like to go back, but it still feels very unsafe and these women are often traumatized. The government does not support the reconstruction of the affected villages.
After the fall of the caliphate came the testimonies of the women and children returning from the jihadist hell. Layla Taloo also shared her story. About the eight times she's been resold, by one IS terrorist to another. In 2017 she escaped from the caliphate. Her husband appears to have been murdered in 2014, and seventeen other family members have also died. Her house has been destroyed. After seven years, she still lives in a refugee camp.
That which should never happen again, and yet happened again, was officially recognized two weeks ago by the Dutch House of Representatives by motion as genocide: genocide. The United Nations and the European Union have already done so. But what does that one word say? And does it stop there?
If a genocide is recognized, it actually means that you have been too late to intervene, she adds. "You have not been able to comply with the 1948 UN treaty to prevent genocide." Ibrahim (of the Free Yezidi organization) now hopes for more aid and justice. "Yazidis have been living in camps for seven years. There is hardly any work, no prospect of returning to Sinjar, where everything is in ruins and there is a lot of poverty. The first step forward is processing the traumas through the treatments in the clinic in Duhok.
Website widget
Voeg een donatieknop van deze actie toe aan een website of blog
Actie georganiseerd door:

Jeannette Verschuur
3

donaties
€

155
van € 22500 ingezameld
Website widget
Voeg een donatieknop van deze actie toe aan een website of blog