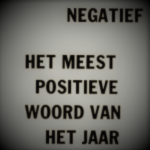 Black Friday zal voor de horeca vanaf nu een andere definitie krijgen. Steun de horeca in de strijd tegen de maatregelen.
5

donations
€

110
of € 75000 raised
Black Friday zal voortaan als een donkere dag voor de horeca gelden.
Zowel wij als vele van onze collega's worden meer en meer onder druk gezet door de huidige maatregelen. Zowel in België als in Nederland wordt de horeca de keel dichtgeknepen door beslissingen waar we niet om kunnen...
Maar dit wekt nog steeds veel vragen op:
Zijn deze beslissingen wettelijk?
Hoe kunnen we zorgen dat dit niet het einde betekent van onze sector?
Kan het ook anders?
Wij denken alvast van wel, en we weten dat we hierin niet alleen zijn. Om een antwoord te vinden op al deze vragen en zo een uitweg te vinden in deze maatregelwaanzin richten we deze steunactie op.
Hiermee kunnen we de horeca een steun in de rug geven en samen kijken of we juridisch geen stappen kunnen nemen om dit alles om te draaien.
Heb je zelf een horecazaak of ben je een sympathisant? Twijfel dan niet om een bijdrage te geven. Zit je zelf in zak en as door al deze maatregelen? Dan snappen wij dat een bijdrage je niet ten goede zou doen maar twijfel dan niet om deze steunactie te delen en zo ons collectief sterker te maken.
Samen staan we sterker dan alleen.
Een verbonden horecacollectief zal meer gehoord worden dan elks van ons apart.
Hopelijk krijgen we binnenkort onze stem terug in deze 'democratie'
Steun daarom deze actie met een donatie of wordt collectant en help de horeca door dit met jouw netwerk te delen.
Alvast bedankt voor jullie steun!
Fundraiser organised by:

Sasha De Ridder
5

donations
€

110
of € 75000 raised