Bouw school in Gambia - Building a school in Gambia - Nuevo Colegio Gambia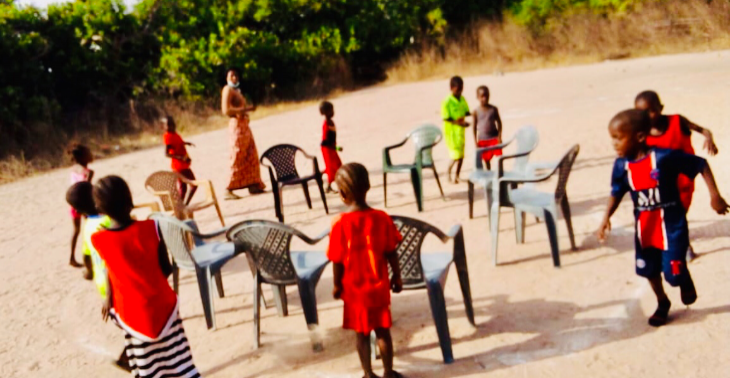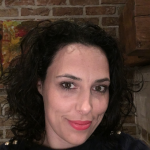 Laten we samen een school bouwen voor de kinderen in Sanyang. Lets built a private school for the Sanyang Village.
20

donations
€

450
of € 4000 raised
English below - Español Abajo

Als je vier, vijf of zes jaar bent, je in Gambia geboren bent en je graag naar school wilt, eerst de kleuterschool en dan de lagere school maar waar je woont is helemaal geen (kleuter)school. Wat doe je dan? Je hebt geluk dat je met een vrijwilligsters toch samen met je vriendjes samen kunt spelen in een plaatselijk kerkje maar er is geen lesmateriaal maar je krijgt toch zo goed als mogelijk Engels mee. Je wilt een betere toekomst dan je ouders maar dat zal zonder hulp van buiten af niet lukken. Daarom hebben ze ons nodig:
Laten we een school voor ze bouwen en beginnen met de watervoorzieningen!
Watervoorziening (2000 euro)
Alvorens de school te kunnen bouwen dient er direct in het begin van het project de watervoorziening aangelegd te worden.
Zowel voor de bouw van de school als voor de kinderen; handen wassen, toiletten en uiteraard drinkwater.
Er dient dus een diepe bore-hole gemaakt te worden waaruit helder water kan worden opgepompt (van drinkkwaliteit).
Daarna dient er een watertanks op een zes meter hoge stellage worden geplaatst; deze watertanks zorgen voor de belangrijke waterdruk.
Schoolgebouw (4000 euro)
De schetsen liggen op tafel en we wachten op een offerte. Er zal een leslokaal zijn voor kinderen vanaf 4 tot 8 jaar en een creche tot 4 jaar. Een gesloten binnenplaats in de openlucht die door de ommuring voor de nodige schaduw zal zorgen.
Elektriciteit (2000 euro)
Tot slot de elektrische voorzieningen op zonne-energie. Maar hierover meer later.
English
If you are four, five or six years old, you were born in Gambia and you would like to go to school, first the kindergarten and then the primary school but where you live is not a (kindergarten) school at all. So what do you do? You are lucky that you can still play together with your friends in a local church with a volunteer, but there is no teaching material but you still get as good English as possible. You want a better future than your parents, but that will not work without outside help. That's why they need us!
Water supply (2000 euro)
Before the school can be built, the water supply must be installed right at the beginning of the project. Both for the construction of the school and for the children; washing hands, toilets and of course drinking water. A deep bore-hole must therefore be made from which clear water can be pumped up (of drinking quality). After that, a water tank must be placed on a six-meter-high scaffold; these water tanks provide the important water pressure.
School building (4000 euro) The sketches are on the table and we are waiting for a quote. There will be a classroom for children from 4 to 8 years and a creche up to 4 years. A closed courtyard in the open air that will provide the necessary shade through the wall.
Electricity (2000 euro)
Finally, the solar-powered electrical facilities. But more on this later.
Español
Si tienes cuatro, cinco o seis años, naciste en Gambia y te gustaría ir a la escuela, primero al jardín de infantes y luego a la escuela primaria, pero donde vives no es una escuela (jardín de infantes) en absoluto. Entonces, ¿qué haces? Tienes suerte de que todavía puedes jugar junto con tus amigos en una iglesia local con un voluntario, pero no hay material didáctico, pero aún así obtienes un inglés lo mejor posible. Quieres un futuro mejor que el de tus padres, pero eso no funcionará sin ayuda externa. ¡Por eso nos necesitan!
Suministro de agua (2000 euros) Antes de que se pueda construir la escuela, el suministro de agua debe instalarse justo al comienzo del proyecto. Tanto para la construcción de la escuela como para los niños; lavarse las manos, los inodoros y, por supuesto, el agua potable. Por lo tanto, se debe hacer un pozo profundo desde el cual se pueda bombear agua clara (de calidad potable). Después de eso, se debe colocar un tanque de agua en un andamio de seis metros de altura; estos tanques de agua proporcionan la presión de agua importante.

Edificio de la escuela (4000 euros) Los bocetos están sobre la mesa y estamos esperando un presupuesto. Habrá un aula para niños de 4 a 8 años y una guardería de hasta 4 años. Un patio cerrado al aire libre que proporcionará la sombra necesaria a través de la pared.

Electricidad (2000 euros)
Por último, las instalaciones eléctricas alimentadas por energía solar. Pero más sobre esto más adelante.
Fundraiser organised by:

Alana van Eijkelenburg
20

donations
€

450
of € 4000 raised