De weg voor mijn PTSS-hulphond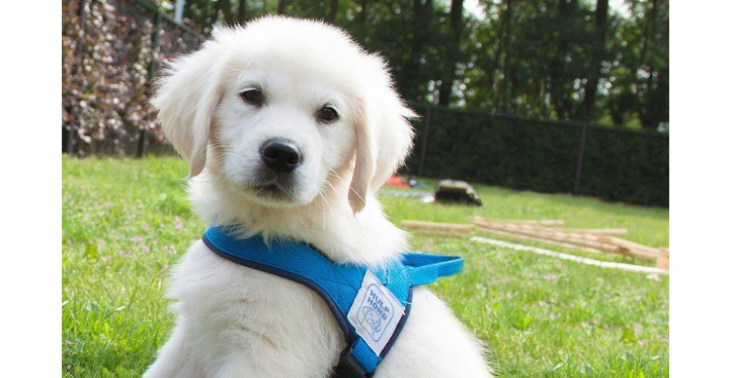 Share this fundraiser via:
Mijn weg naar een PTSS-Hulphond
€0
of
€25,000
raised

Be the first to support this fundraiser!
ik ben Célina, ik ben 13 jaar oud met jammer genoeg echt een rot verleden. Ik ben vroeger van mijn 0 tot 8 mishandeld geweest door mijn eigen vader. Dit heeft me super veel trauma's achtergelaten, zelfs van mannen ben ik al bang. Ik heb zo ook een hechtingstoornis opgelopen en heb het nu heel moeilijk om te vertellen wat er in mijn hoofd omgaat, ze hebben me een diagnose gegeven van ODD wat dus ook betekent dat ik het heel erg moeilijk vindt om over mijn gevoelens te praten… natuurlijk kan je als 13 jarig kind met een vreselijk verleden niet alles zelf dragen.
Ik zit ook op een jeugdzorg, specifieker een Observatie en behandelingscentrum.
Hierna zou ik naar nog 1 instelling moeten gaan en dan zou het over moeten zijn.
We hebben vanalles geprobeerdt: psychologen, therapie, paardentherapie,… niks hielp me.
Tot ik iets vondt dat me rustig maakte, een hondje.
Ik voelde me goed bij een hond, het was precies of alle gevoelens weg waren.
Het voelde alsof hij me op 1 of andere manier begreep.
Na heel veel opzoeken kwam ik op iets uit… Een PTSS-hulphond, een hond die ik overal mee naartoe kan nemen ook als ik bang ben.
een hond die me troost voor alles, een hond die ze niet zomaar van me kunnen afpakken, een hond die me nooit in de steek zou laten.
dat was het, ik was super blij. Eindelijk een oplossing! Toen kwam ik de prijs tegen… en wauw wat was dat duur.
Ik ging van SUPER BLIJ naar verdrietig…
Hoe geraak ik als 13 jarige nu ooit aan zoveel geld?
Toen kwamen er mensen met het idee af om een inzamelactie te maken, of dit een succes wordt, geen idee.
Maar ik weet wel dat alle beetjes kunnen helpen!
Wil jij mij misschien helpen?
Alvast bedankt dat je dit hebt gelezen!
Dankjewel voor alles!
Mvg,
Celina!
Fundraiser organised by:

Celina Dauwen

Be the first to support this fundraiser!
Show all donations