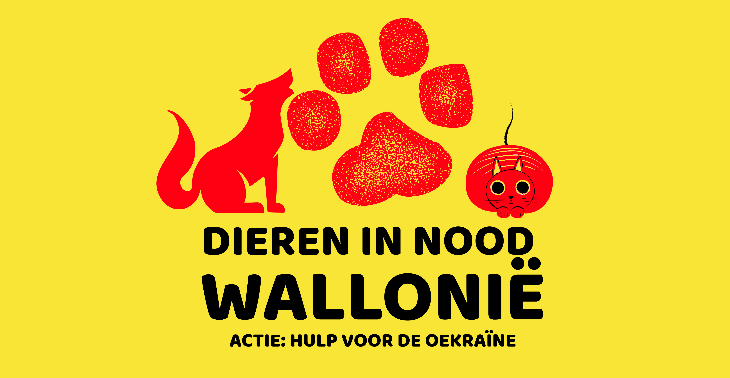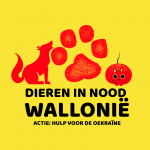 Share this fundraiser via:
Wij, Dieren in Nood Wallonië, vragen donaties om dieren in nood te helpen in de Oekraïne.
As you know, there is a war going on in the Ukraine.
There are many victims here, including animals.
Many foundations help the people, but we believe that the animals should not be forgotten either.
From the money that is donated, we want to purchase goods, shelter, food, and everything that is necessary for the animals in need and ensure that it reaches the places where it is most needed.
Every little bit helps and together we are strong. Please share this action with all your friends.
Please support this action and help save an animal life.
Those who want to contribute to the transport costs (Diesel) would also be great.
Thank you in advance for your donation and support
And be sure to look for more info on our facebook group
Zoals jullie weten is er een oorlog gaande in de Oekraïne. Hier vallen veel slachtoffers, waaronder ook dieren. Vele stichtingen helpen de mensen, maar wij vinden dat ook de dieren niet vergeten mogen worden. Van het geld dat gedoneerd wordt willen wij goederen, opvang, voeding, en alles wat maar nodig is voor de dieren in nood aanschaffen en zorgen dat het komt op de plekken waar het het hardste nodig is.
Alle beetjes helpen en samen staan we sterk. Deel deze actie met al uw vrienden alstublieft.
Steun AUB deze actie en help zo een dierenleven te redden.
Wie een steentje wil bijdrage voor de vervoerskosten (Diesel) zou ook super zijn.
Ook zetten wij ons in voor de zwerfkatten.En andere dieren in nood.
Elke steun is welkom
Alvast bedankt voor jullie donatie en steun
En kijk zeker voor meer info op onze facebook groep
Fundraiser organised for:
Dieren in Nood Wallonië
Fundraiser organised by:

Natascha Roek