Een rolstoelbus voor onze dochter..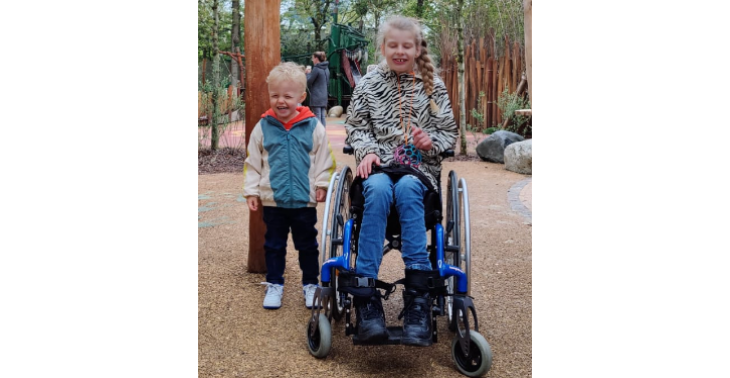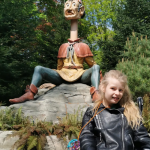 Share this fundraiser via:
Om met onze dochter en haar hulpmiddelen op pad te gaan hebben we een grote auto of (rolstoel)bus nodig...
Deze actie is opgericht voor ons gezin maar met name voor onze dochter Inke van 10 jaar.
Onze vrolijke meid heeft het Phelan Mc Dermid syndroom en om het in het kort uit te leggen betekent dit voor haar dat ze een ernstige verstandelijke beperking heeft, geen taal en spraakontwikkeling, slappe spierspanning waardoor we rolstoelafhankelijk zijn als we de deur uit gaan en in huis een aangepaste zit/eet stoel voor haar hebben. Ook hebben we een zorgunit aan huis zodat het fysiek minder belastend is voor ons en ze toch bij ons kan zijn.
We hebben 4 kinderen en i.c.m. met de hulpmiddelen die mee moeten met mijn dochter als we weg gaan, maakt dat we een grote auto nodig hebben en eigenlijk zou een rolstoelauto of bus de beste oplossing zijn.
Jaren geleden hebben we een grote 7 persoon's auto gekocht om toch met z'n allen mee te kunnen als we weg gaan met de auto. Deze auto is helemaal opgereden en heeft nu zoveel mankementen dat hij rijp is voor de sloop na jaren trouwe dienst. Daarnaast is onze dochter natuurlijk een stuk gegroeid en haar rolstoel en eetstoel groeien met haar mee.
Het is niet alleen maar praktisch voor ons. Onze dochter kan niet praten en niet met speelgoed spelen, zij geniet van andere dingen. o.a. Autoritjes of busritjes naar de dagbesteding vindt ze prachtig! Ze zit dan met een grote grijns in de auto om zich heen te kijken. Echt een geluksmomentje dus..
Inke houd van gezelligheid om haar heen en geniet als ze mee gaat naar familie en alle aandacht krijgt, of als we met z'n allen aan tafel zitten om te eten.
Het zijn kleine momentjes maar oh zo belangrijk en dierbaar voor ons!
Het zou geweldig zijn als we door middel van donaties een andere auto/bus kunnen kopen zodat we nog heel veel ritjes samen kunnen maken, familie bezoekjes, dagjes weg kunnen gaan, en uiteraard de praktische ritjes die noodzakelijk zijn.
Steun ons door deze actie massaal te delen waardoor we hopelijk genoeg donaties krijgen om onze dochter ook in de toekomst haar geluksmomentjes te kunnen blijven geven.
High five van Inke🧡
Fundraiser organised by:

Ilona Otten