Steun Eliana's story - FIGHT FOR PEARSON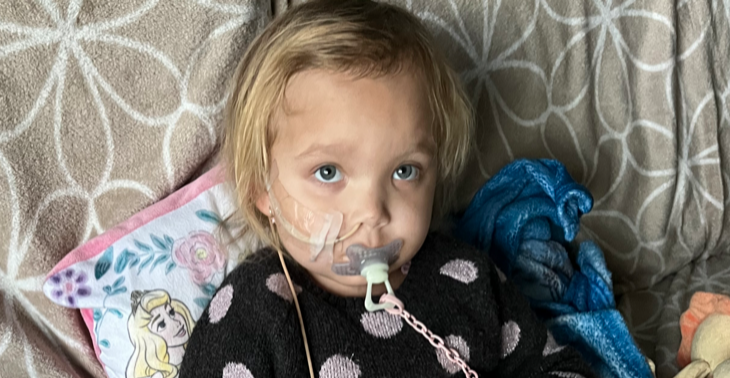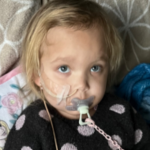 Ons dochtertje van 4 heeft een uiterst zeldzame, levensbedreigende stofwisselingsziekte, Pearson syndroom.
110

donations
€3,385
of €50,000 raised
Ons dochtertje Eliana van 4 heeft een jaar geleden de diagnose gekregen die ons even de grond onder onze voeten liet wegzakken…
Want ze zou nooit meer dezelfde zijn, toch niet qua energie! Dat vrolijke speelse vogeltje, spring int veld! (Gelukkig heeft ze die op hele goeie momentjes af en toe nog steeds!!)❤️‍🩹
Het Pearson-syndroom, 1 op de 100 miljoen heeft deze uiterst zeldzame ziekte waarbij een probleem aanwezig is met de mitochondriën of energiefabriek van het lichaam.
Welke symptomen Eliana nu heeft;
pancreas:
Is verantwoordelijk voor het maken van spijsverteringseiwitten die het gegeten voedsel afbreken. daardoor heeft ze moeite om voedingsstoffen uit haar voeding op te nemen. Deze produceert ook de hormonen insuline en glucagon die de suikergehalten in het bloed onder controle houden. Omdat deze niet goed functioneert, leidt dit tot hoge vetten in de lever. Dit zorgt voor frequente diarree, buikpijn,...
Beenmerg, bloedcellen & bloedplaatjes:
Het beenmerg produceert te weinig bloedcellen. Te weinig rode bloedcellen zorgt voor bloedarmoede die nog eens kan leiden tot diverse klachten bij de patiënt, zoals bijvoorbeeld zwakte, vermoeidheid en een bleke huid. De te weinig witte bloedcellen zorgen voor frequente infecties zoals een verkoudheid die ze moeilijk kan bestrijden.
Te weinig bloedplaatjes hebben, leidt gemakkelijk tot blauwe plekken en een tragere bloedstolling bij een verwonding dus blijft bijgevolg langer bloeden.
Door ophoping van melkzuur (lactaat) in het bloed heeft ze last van verzuring op haar spieren. bijvoorbeeld wanneer wij gaan lopen, fietsen, zwemmen,... zulke verzuring..
Lever, maag & darmen:
Deze symptomen hebben meer gevolg door de bovenstaande symptomen.
bij het binnenbrengen had ze leverfalen deze was gelukkig binnen de 24h spectaculair verbeterd waardoor de leverwaarden weer stabiel waren.
Maag & darmen kunnen geen vaste voeding verdragen dit zorgt voor misselijkheid en braken daarvoor krijgt ze nu sondevoeding waarvan de kans bestaat dat ze deze voor altijd zal blijven behouden.
Uitstapjes naar de dierentuin, winkel,… ze kunnen voortaan niet meer zonder kar, buggy, bolderkar,.. want ze is te snel vermoeid. Wanneer ze te vermoeid is zal ze verzwakken waardoor ze meer goeie energie zal verbruiken & ze dus gevoeliger is voor nieuwe symptomen…
De meeste komen in de kindertijd te overlijden door bloedvergiftiging, metabole crisis met lactaatcidose of leverfalen. Overlevende zullen nog meer symptomen ontwikkelen wat dan het Kearns-Sayre-syndroom zal vormen. Zij kampen met een zout- en peperpigmentatie in het oog, spierzwakte rond de ogen / oogbewegingsproblemen en hartstoornissen en balansproblemen, de lever, de nieren, de hersenen,...,...
Regelmatige controlebezoeken bij tal van specialisten zijn nodig om alles nauwlettend in de gaten te houden.. zoals een leverarts, een cardioloog, een nefroloog, een oogarts, een oorarts, een neuroloog, ...
Bevestiging van de diagnose gebeurt met behulp van een genetisch onderzoek. Er bestaat geen genezing of afweerremmende medicijnen. De behandeling is daarom ondersteunend gericht en omvat bijvoorbeeld frequente bloedtransfusies, pancreatische enzymvervangingstherapie, een vermijding van contact met andere zieke patiënten, en een behandeling van infecties..
De inzameling zouden we graag gebruiken voor medicijnen dat ze dagelijks nodig heeft is duur en niet terugbetalend, een deel willen we ook gebruiken om verder onderzoek te laten doen naar de ziekte om andere kindjes sneller en een betere behandeling te garanderen.
Jullie kunnen altijd onze facebook pagina volgen:
(1) Pearson Syndroom - uiterst zeldzame, levensbedreigende stofwisselingsziekte | Facebook
Fundraiser organised by:

Eliana de Meyer
110

donations
€3,385
of €50,000 raised