fasciotomy as a result of rhabdomiolysis and drop foot after falling out of bed was 50,000 eur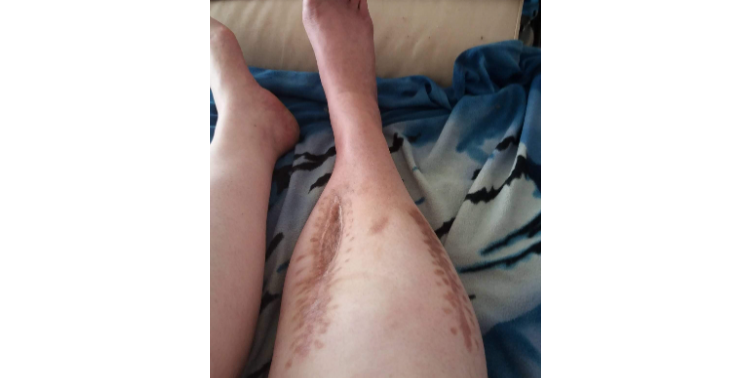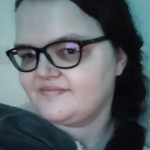 Cost 50,000 euros for my 6 weeks stay with kidney dialysis every day and 6 operations on leg and catheter etc..
0

donations
€

0
of € 2000 raised

Be the first to support this fundraiser!
nederlandes zie onderaan

On my 29th birthday I fell out of bed when I stood up, and I didn't get knocked down, I didn't get up because one leg fell out. I didn't have my mobile with me and I stayed on my leg for 4 hours until my husband arrived and after that I didn't get straight either. He called the fireman provided I lived on the 1st and they put me on a stretcher with 6 people and put me on a stretcher through the window (my eyes were constantly open, they said man but I saw nothing but could only hear.) I still heard the man say don't be afraid girl you are on the fire loader. then I fell unconscious through my kidneys poisoned by muscle breakdown of leg and woke up in the clinic. My leg was swollen. they measure the pressure and I heard oh no so much above 150 I think I understood and that my leg had to come off normally with that value. i said please noeeeeee. they called in a professor and he knew a technique but my leg wouldn't look nice and i would NEVER walk again. I chose to keep my leg. was cut from nerves to my bone so always feels numb to my leg and toes so I was lying in bed for 1 y and my husband cleaned me my big and small toilet , after 1 y kinetherapy and day/night exercises with my husband who assured me if you does what we say can you step back with aid I can finally take those few steps to the toilet and then practice outside I have fallen on my face and knees many times because of all those potholes in the sidewalk and street. yes I can walk very slowly with a walker despite my age I feel old because the elderly with a walker pass me because I shuffle more than walk. luckily we moved to the ground floor because I can't do anything about stairs if the fire alarm goes off .. I've been at home for years now because I'm disabled and because of the costs of my operations. I hope to finally get some breathing room. and make some dreams come true. like after doing city trips etc… but this is only possible with your support please. thank you thank you thank you xxx

‐--------------------

Op mijn 29 ste verjaardag viel ik uit mijn bed bij het rechtstaan, en ik kreeg me niet omgehoffen, ik kwam niet recht doordat men 1 been uitval had. had mijn gsm niet bij mij en ik heb 4u blijven liggen op mijn been tot mijn man er was en kreeg mij daarna ook niet recht kreeg. Hij belde de brandweerman op mits ik op 1ste woonde en zij hebben met 6 personen schijnt mij op brancard gelegd en via raam buiten gedaan ( mijn ogen waren constant open zei men man maar toch zag ik niks kon enkel horen.) ik hoorde de man nog zeggen niet bang zijn meid je bent op de brandweerlader. daarna viel ik bewusteloos door mijn nieren die vergiftigt werden door spierafbraak van been en werd ik in de kliniek wakker. Mijn been was opgezwollen. ze meten de druk en ik hoorde o nee zoveel boven de 150 denk ik verstaan te hebben en dat mijn been eraf moest normaal met die waarde. ik zei aub neeeeeeee .ze riepen er een professor bij en hij kende een techniek maar mijn been zou niet mooi uitzien en ik zou NOOIT meer kunnen stappen. ik koos voor mijn beenbehoud. was van zenuwen tot op mijn bot doorgesneden dus voelt altijd verdoofd aan mijn been en tenen waardoor ik 1j bedliggend was en mijn man me mijn grote en kleine toilet opkuiste , na 1j kineterapie en dag/nacht zelf oefeningen met mijn man die me verzekerde als je doet wat wij zeggen kan je terug met hulpmiddel stappen ben ik eindelijk die paar stapjes naar toilet kunnen doen en dan buiten oefenen ben ik heel vaak gevallen op mijn gezicht en knieeen door al die putjes in de stoep en straat. ja ik kan terug heel traag stappen met rollator ondanks mijn leeftijd voel ik me oud want ouderen met een rollator stappen mij voorbij omwille ik meer schuifel dan stap. we zijn gelukkig verhuist naar gelijkvloer omwille ik niks van trappen kan doen mocht het brandalarm afgaan ..ik zit nu al jaren thuis omdat ik invalide ben en door de kosten van mijn operaties. ik hoop eindelijk eens wat ademruimte te krijgen. en wat dromen waar te kunen maken. zoals na eens citytrips te doen enz… maar dit kan enkel met julie steun aub.

dank u ,dank u dank u xxx
Fundraiser organised by:

Sindy Van Hoof
0

donations
€

0
of € 2000 raised

Be the first to support this fundraiser!
Show all donations