Gehandicapt door ongeval verzekering betalen niet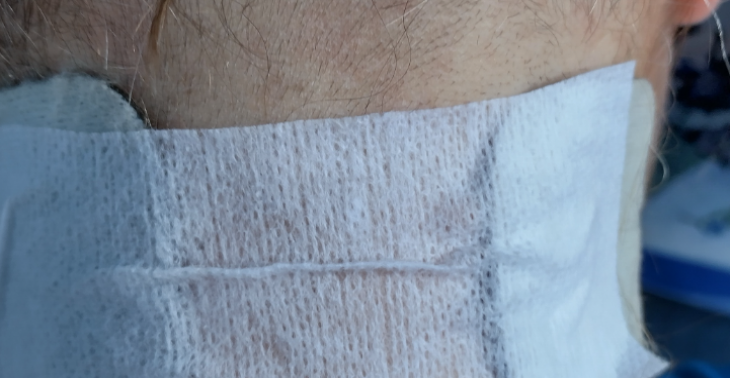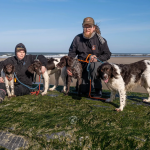 Share this fundraiser via:
Acht jaar geleden heeft iemand me aangereden ,voeren de verzekeringen strijd onder elkaar ,betaal jij eens geen verzekering
€0
of
€13,000
raised

Be the first to support this fundraiser!
20 november 2014, een zwarte dag in m'n leven . Een Jeep aan hoge snelheid rijd mij aan . Ik val op de grond en wordt weggevoerd. Ik was na jaren eindelijk zwanger geraakt via IVF.
In ziekenhuis zag men dat ik door de klap een hernia had . De dagen erna was m'n zicht verminderd kreeg ik een miskraam en een prothese in m'n nek een knieprothese en aanhoudende pijn in nek en schouders . Honderden ziekenhuis bezoeken . De verzekeringen proberen alles af te schuiven , hebben onderlinge discussies en rechtzaken . En stellen alles constant uit .ook mocht ik niet naar een professor gaan die mischien de oplossing had .intussen zijn we acht jaar verder. Alles betalen we zelf en nu is er een oplossing een neurostimulator maar die wil de verzekering niet betalen intussen heb ik een proef tens apparaat gekregen die ik volgende week terug moet afgeven .en deze helpt mijn leven dragelijker te maken .door de vele kosten . Hebben wij het heel moelijk en de verzekering weigeren voorschotten te betalen . Ik werd ontslagen op m'n werk terwijl het ongeval gebeurde toen ik naar het werk vertrok . Als je niet meer opbrengt zetten ze je aan de deur . Wat als je acht jaar zou wachten om je verzekeringen te betalen ? Dat lukt niet na enkele dagen over tijd heb je al een enveloppe in je bus met aanmaning. Maar de kosten voor advocaten en ziekenhuis bezoeken elke week ,parkeertickets en medicatie acht jaar lang die moeten. Wachten . Zonder dat apparaat heb ik dagelijks veel medicatie nodig en nog steeds verschrikkelijke pijn . Mee leren leven is het antwoord van alle dokters . Behalve 1 professor had een oplossing. Ik heb dat apparaat nodig om te leven . Ik ben nog jong moeder van vijf kinderen en ik wil ook weer eens iets leuks doen in m'n leven . Dan ganse dag pijn te lijden en als een oudje in m'n zetel te zitten . Help je mij aan m'n apparaatje? Ik heb vier prachtige jachthonden waar ik kon mee wandelen ,ik knutsel en teken graag .
Fundraiser organised by:

Nathalie Deryckere

Be the first to support this fundraiser!
Show all donations