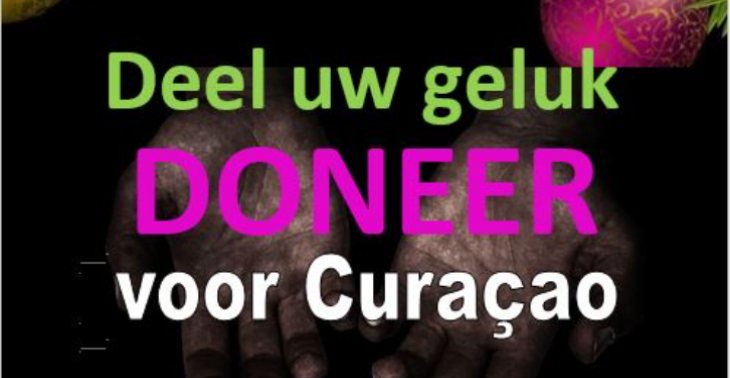 Share this fundraiser via:
Steun de Crisis Bank op Curaçao voor voedselpakketten en andere vormen van hulp aan gezinnen die door Corona getroffen zijn.
€0
of
€75
raised

Be the first to support this fundraiser!
De Corona crisis heeft gezinnen in erbarmelijke leefsituaties op Curaçao heel zwaar getroffen. De Crisis Bank, een armoedebestrijdingsproject van Stichting Tegen Kindermishandeling heeft sinds de uitbraak van het Corona pandemie duizenden gezinnen in nood geholpen met voedselpakketten, stroom, water, medicijnen en bedden. Om deze gezinnen optimaal en continu te kunnen blijven helpen hebben wij uw steun dringend nodig. Vooral in de komende maanden met de Kerst willen wij deze gezinnen, de kinderen vooral ook het gevoel geven van Kerst. Deel daarom uw geluk met een donatie van uw keuze opdat de Crisis Bank deze gezinnen met voedsel kan blijven helpen. Wij stellen uw donatie enorm op prijs.
Fundraiser organised by:

Coraline Kooistra

Be the first to support this fundraiser!
Show all donations