Help een alleenstaande moeder die ten einde raad is ivm omstandigheden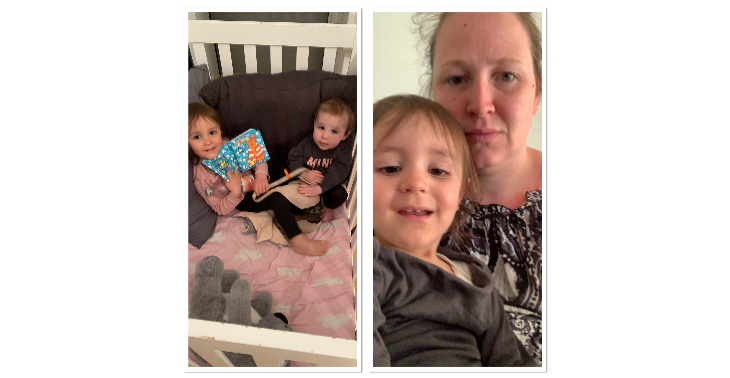 Alleenstaande moeder met 2 kleine kinderen en zwanger van 3e is alles kwijt, meubels, speelgoed, kleding , elektronica etc
0

donations
€

0
of € 10000 raised

Be the first to support this fundraiser!
Een alleenstaande moeder met 2 kleine kinderen en zwanger van een 3e (26weken) wilt graag terug naar Nederland. Woning is onbewoonbaar verklaard door een koolstofmonoxide vergiftiging wat bijna fataal is geweest voor haar en haar 2 kleine kinderen en ongeboren kind. Er is in de woning een lekkage geweest waardoor alle spullen beschimmeld zijn, en daardoor niet meer gebruikt kunnen worden, de kinderen hebben geen kleding, speelgoed etc meer en er zijn geen instanties in België of Nederland die haar kunnen helpen, er word haar gezegd u heeft alles opgebouwd in Nederland en Nederland geeft aan we kunnen pas iets doen onder voorbehoud als ze hier in Nederland is, maar daar moet eerst geld voor zijn , ze leeft op dit moment van water, siroop en brood zodat haar kinderen normaal melk luiers en kunnen eten. met haar gezondheid gaat het slecht en het is een kwestie van tijd dat dit verkeerd afloopt, ze heeft geen financiële middelen dus ze word binnenkort afgesloten van alles omdat ze dit niet kan betalen. , Nu zit ze in een andere woning die ook vochtig is en beschimmeld is, geen meubels , geen spullen etc en kan het financieel niet aan omdat instanties haar niet kunnen helpen. Dit is de reden dat ze terug wilt naar Nederland en haar leven beetje bij beetje weer op kan pakken. De zwangerschap gaat niet goed omdat ze vol met stress zit en niet weet hoe ze hier uit moet komen. ze heeft geen hulp van niemand en geen contact met haar familie. Dit kunnen wij niet zo laten. laten we haar allemaal proberen te helpen dat ze weg kan naar een normaal huis en weer terug naar Nederland kan gaan, mijn hart breekt om dit zo te zien omdat niemand dit verdient. Dit is nog maar een kwestie van tijd voor het slechter met haar gezondheid afloopt
Fundraiser organised by:
Hendrika Van der Gaag
0

donations
€

0
of € 10000 raised

Be the first to support this fundraiser!
Show all donations