Help ons Britse korthaar te genezen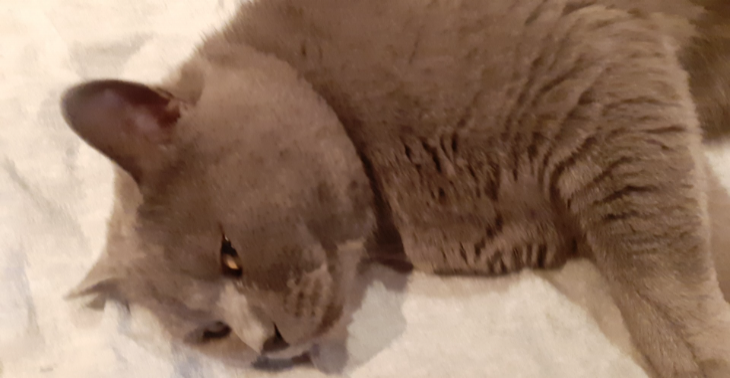 Hallo ons bel is voor de moment bij de dierenarts voor antibiotica en vocht, ze heeft een zware bloedvergiftiging
1

donations
€

5
of € 5000 raised
Hallo ons bel is voor de moment bij de dierenarts voor antibiotica en vocht ,ze heeft een zware bloedvergiftiging .ze had vorige week een miskraam gehad maar daarachter met het mooie weer was ze ontsnapt .
We hebben overal gezocht zonder resultaa , ik was al aan het denken dat mensen haar binnen hadde gehaald.
Maar vrijdag zijn we in de tuin bezig en dan hebben we ze gevonden achter het tuinhuis ,ze was helemaal nat en kon ook niet meer recht lopen ze zakte steeds door haar achterste pootjes.
We hebben proper gemaakt en eten gegeven maar er zat echt geen leven meer in .
We zijn dan naar de dierenarts gegaan en dan bleek haar buik volledig met ether en urine te zitten ze was uitgedroogd en ligt nu aan een infuus met vocht en antibiotica bij de dierenarts. Als het tegen maandag niet beter gaat met haar is er nog 1 optie om haar beter te maken en dat is bloedtransfusie, de dierenarts zegt wel dat dat ook geen garantie geeft dat ze er door komt .Maar ik wil ze alle kansen geven die ze verdient.
De dierenarts zij ook dat er foto en scans moeten genomen worden van haar rug en achterste pootjes om te zien of daar geen blijvende schade aan is .
Dus wie kan ons helpen ,alle steun is welkom .
Ik wil jullie dan ook al bedanken voor de steun en ik wil gewoon dat ons meisje terug gezond is.
Groetjes sabine
Update ons meisje maakt het al iets beter ,maar wedurven nog niet zeggen of ze volledig in orde zal komen .
Fundraiser organised by:
Sabine Coppieters
1

donations
€

5
of € 5000 raised