Iedereen verdient een veilig (t)huis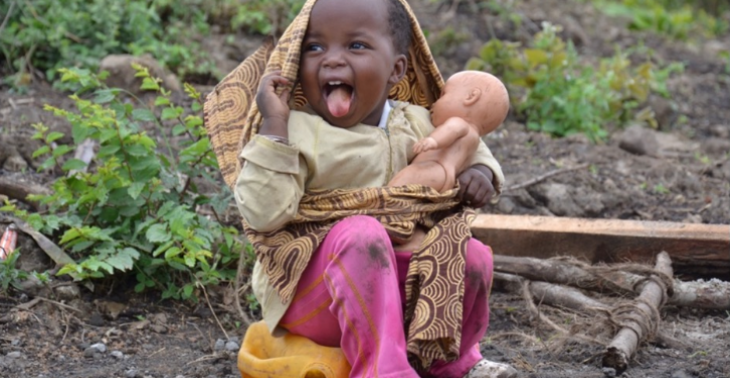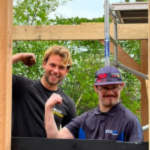 Share this fundraiser via:
Van hut....... naar stenen huis!
Fijn dat je er even voor hen bent!
In maart 2023 gaan in Tanzania stenen huizen worden gebouwd
Voor de meest kansarme gezinnen, die leven zonder een huis. In een ongezonde en onveilige hut (zie foto 1&2). Daardoor is er geen kansrijke toekomst.
Bijvoorbeeld gezinnen; Zonder een vader of moeder.
Kinderen die door opa's en oma's verzorgd worden omdat beide ouders er niet meer zijn. Of kinderen die niemand meer hebben dan de mensen in het dorp. En nog tal van andere kansarme situaties.
Initiatiefnemer voor dit project is Luuk Heek die op eigen kosten deze reis maakt (zie foto 3)
Hij is een 23-jarige timmerman in opleiding (Graafschap College) en afgestudeerd bewegingsagoog uit Hengelo Gelderland. Hij vindt het belangrijk dat iedereen kansen krijgt om zich goed te kunnen ontwikkelen.
Daarom heeft hij een stage weten te creëren in Tanzania.
Samen met de 76-jarige Martin Janssen (zie foto 4)
Van http://www.stichtingbouwwoningentanzania.nl (ANBI stichting, zie onderaan) die al 265 stenen huizen heeft gebouwd. Hij heeft veel ervaring en contacten in het bouwen van huizen voor kansarme gezinnen. Dit maakt het mogelijk om stenen huizen te bouwen in Tanzania. Voor kansarme gezinnen richting een kansrijke toekomst.
Martin is in 2015 op TV geweest bij omroep MAX. Zie links voor meer info https://www.maxvandaag.nl/sessies/themas/familie-relatie/omas-van-tanzania/
http://www.stichtingbouwwoningentanzania.nl/wp-content/uploads/2019/04/12_MAX2019_p020.pdf
Wat is het plan?
Samen met de plaatselijke father Erasto spreken Martin en Luuk met de gezinnen die de grootste behoefte hebben aan een goed huis.
Er zijn 2 soorten huizen. Een "small house" en een "big house".
Het gezin wordt bepaald en daarna bouwen Luuk en Martin samen met de lokale bouwvakkers het huis. Het gezin dient zelf mee te helpen aan de bouw.
Eén huis kost afhankelijk van de prijsbewegingen tussen de € 2.300 en € 3.000 (zie foto 5,6&7)

Het doel is €20.000,-
Draag jouw steen bij en bouw ook mee!
Pakketkeuze
Bedrag
Hang en sluitpakket
€15, -
Metselpakket
€50, -
Houtpakket
€150, -
Funderingspakket
€250, -
StichtingBouwWoningenTanzania: NL96 RABO 0311544576 – Omschrijving: Project Luuk
Of klik op de DONEER knop
Volg jouw donatie en het project!
Via Instagram:
https://www.instagram.com/invites/contact/?i=1e8t1blcj2fnm&utm_content=ns8d8f9
of Facebook:
Je ziet via de socials
Het verloop van het project.
De stichting is ANBI. Dat geeft je onder meer de zekerheid dat je je gift op je belastingaangifte in mindering kan brengen.
Voor vragen aarzel niet en bericht mij!
Op naar kansen voor iedereen op deze wereld!
Fundraiser organised for:

Stichting Bouw Woningen Tanzania
Fundraiser organised by:

Luuk Heek