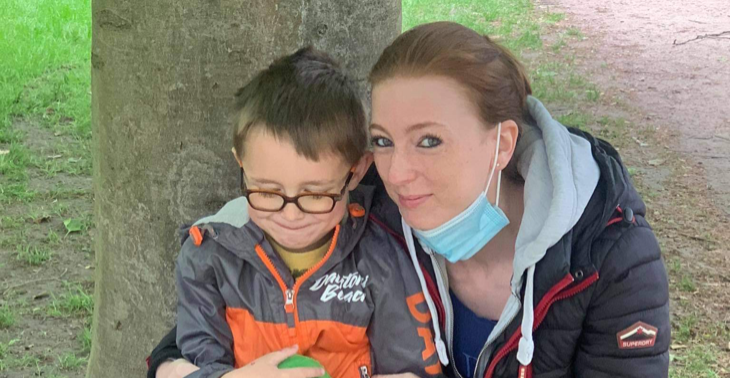 Het behalen van 'eigen inbreng' voor het aankopen van ons droomhuisje
0

donations
€

0
of € 30000 raised

Be the first to support this fundraiser!
Naar aanleiding van 'huis gemaakt' vroeg ik mij af, of je als 'gewone' mens ook een starterskapitaal door middel van crowdfunding kunt verzamelen.

De jeugd heeft het enorm moeilijk om een huisje te kunnen kopen. Ikzelf, mijn vriend en mijn zoontje van 5 jaar zijn vorig jaar wandelen gestuurd als we gingen horen voor een lening. Perfect capabel om een lening aan te gaan, zelfs aan 125 procent maar die geven ze niet meer. Ik betaal nu evenveel huur als een eventuele afbetaling. Te gek voor woorden. Sparen zeggen ze me, ja dat proberen we maar 30.000 euro sparen en zelf niet meer kunnen leven met een zoontje van 5, is helaas amper nog haalbaar. Ik wil gewoon zo graag aan mijn toekomst werken, maar het lijkt me gewoon afgenomen. Ik doe een fulltime job, samen met mijn partner, sommige dagen zijn zo zwaar voor ons omdat we vaak 11 uur per dag op de werkvloer staan, alsook vind mijn zoon dit alles behalve fijn, hij zegt vaak dat mama geen tijd heeft voor hem terwijl ik dit enkel doe voor onze toekomst. Later zal hij dit wel begrijpen maar het breekt je moeder hartje toch! Ik hoop dat ik hem een betere jeugd en toekomst geven kan dan degene ik heb gehad.
Fundraiser organised by:

Evy Van Velthoven
0

donations
€

0
of € 30000 raised

Be the first to support this fundraiser!
Show all donations