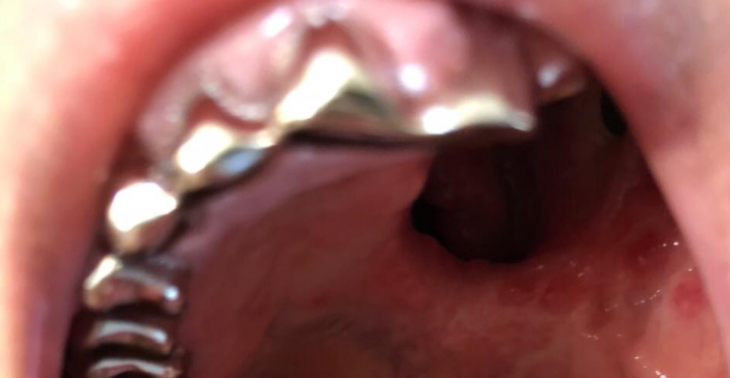 Share this fundraiser via:
Help alsjeblieft me zus voor de operatie
€0
raised

Be the first to support this fundraiser!
Hallo lieve mensen ik ben Paulina Waldrant ik ben 13 het kleine zusje van me grote dappere zus mijn zus heefd al sinds dat ze mijn leeftijd was een ziekte dat niet weg wilt we zijn naar verre landen geweest om de operatie te Doen maar niks helpt na een paar operaties heefd ze wat verloren ze heefd haar school carrière niet af kunne maken wegens alle leerstof dat ze niet had kunne meevolgen Op school want ze de hele tijd in het ziekenhuis lag haar haar is uit gevallen door alle verdoving medicijnen dat ze nam en haar tanden Moest ze dus een neppe beugel dragen toen was het voor een tijdje weg en dachten we dat het voorgoed weg was maar dat was het dus niet nu is het weer teruggekomen we zijn zeer verdrietig dat het weer moet gebeuren kunt u dit voorstellen al dit op een jonge leeftijd we vinden het zeer erg en we hebben nu financieel problemen mama werkt alleen en het is niet voldoende we zijn met 3 thuis mama ik en zus maar vroeger was me grote zus het dapperst van het huis maar spijtig moet dit gebeuren men mama makn het ook niet alleen aan dus moet ik mijn familie helpen alsjeblieft lieve mensen help mij en een tiener meisje om toch een nieuwe gezonde leven te kunnen starten zou heel fijn zijn alles is welkom bedankt allemaal ! X zo als u kunt zien op de fotto is het een soort microbe dat het in een mens zit dit is zeer dodelijk ik wil nu mijn zus niet verliezen dus alsjeblieft lieve mensen alles kan helpen ❤️
Fundraiser organised by:

Paulina Waldrant

Be the first to support this fundraiser!
Show all donations