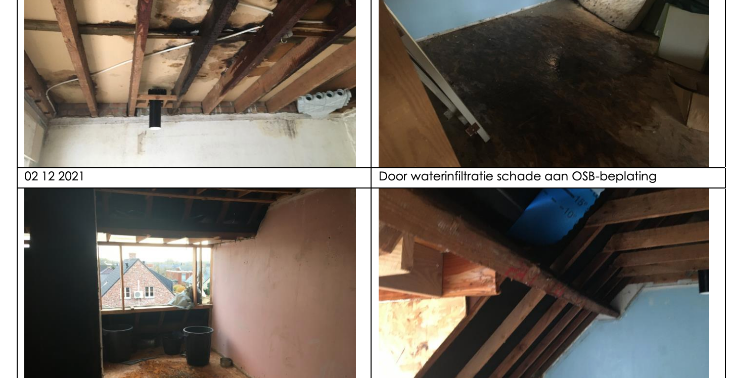 Na de aankoop van ons huis 2 jaar geleden werden we opgelicht door onze aannemer voor 45.000 euro en is er 25.000 euro schade
0

donations
€0
of €60,000 raised

Be the first to support this fundraiser!
In december 2 jaar geleden kochten mijn partner en ik ons droomhuis om te renoveren. We vonden een aannemer en gaven hem de gevraagde voorschotten volgens zijn offerte. Zo een 45.000 euro. Deze gelden waren nodig om materialen te kunnen aankopen die moeilijk te verkrijgen waren wegens Corona. Van juni tot september werden muren, ramen, … afgebroken en lag ons huis volledig open en bloot. Na 5 maanden wachten kon eindelijk ons nieuw dak gelegd worden in september 2020. Tot deze dag hadden we eigenlijk niets door. Een paar dagen hierna was er een storm en werd duidelijk dat het dak niet goed was gelegd. Langs overal liep er water binnen. Na de aannemer verschillende keren te bellen stuurde deze zijn kat en begonnen de problemen. We konden hem niet meer bereiken. De gerechtelijke procedure loopt nog altijd tegen hem. Ondertussen is de waterschade enorm opgelopen tot 25.000 euro. In december 2021 zijn mijn partner en ik uit ons huurhuis gezet omdat dit verkocht was met onze 4 kinderen.
Wegens de stress heeft onze relatie deze crisis niet overleefd met een burn-out voor alle 2 tot gevolg. Ik neem momenteel alles voor mijn rekening om dit op te lossen: nieuwe huurwoning, de verbouwing bekostigen, advocaatkosten, schade kosten …
Als moeder alleen is de financiële situatie zeer zwaar momenteel.
Vanaf midden januari komt een aannemer de schade herstellen.
Fundraiser organised by:
Sofie Verreyken
0

donations
€0
of €60,000 raised

Be the first to support this fundraiser!
Show all donations