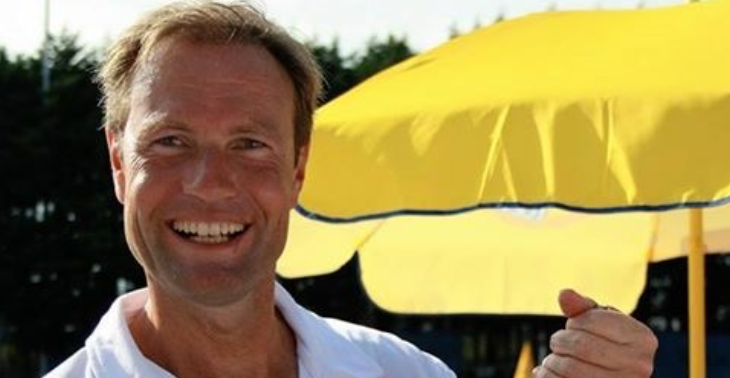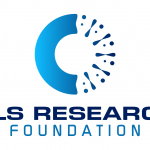 Share this fundraiser via:
De reis naar herstel
The ALS disease has a great impact on our family. We are very grateful with all the interest and sympathy we receive from family and friends. It gives us strength to fight this unjust battle against the disease. We write as much as possible to keep everyone informed of what we are going through on our journey to recovery....
The diagnosis
In February 2021, Patrick experienced loss of strength in his arms. His tennis racket became too heavy. His muscles in his arms started to shake continuously and his GP sent him straight to the neurologist at the Haga Ziekenhuis hospital. After a number of examinations, Patrick was diagnosed with ALS in April 2021. This was confirmed by Prof. Van den Berg in the ALS centre in Utrecht in May 2021. Our lives were turned upside down. We were told that nothing could be done. The life expectancy would be an average of 3 years..... After the initial shock, we started looking on the internet. We read a lot and became much wiser. There is no drug yet that will cure ALS, but there are ways of slowing down the disease......
Stem cell therapy
Our dear family and friends have joined us in searching for therapies all over the world. A fellow sufferer put us on the trail of stem cell therapy. We had to use our common sense here, as there are also commercial providers who have no scientific basis for the therapy they offer. The Boston MGH (Massachusetts General Hospital) has a partnership with doctors in South Korea, who in turn are licensed to perform stem cell therapy. Scientific research has shown that the "normal" degeneration of muscle nerves of 30% per year can be reduced to 10% per year. Scientific studies on this therapy are supervised by Harvard University. That is GREAT news! We are going to walk down that path.....
The costs of making it possible are enormous. We also hope to raise money in this way to complete the journey to recovery.
De ziekte ALS heeft een grote impact op ons gezin. We zijn heel blij met alle belangstelling en medeleven die we krijgen van familie en vrienden. Dat geeft ons kracht om deze onrechtvaardige strijd tegen deze ziekte aan te gaan. We schrijven zo veel mogelijk om iedereen op de hoogte te houden van wat we meemaken tijdens onze reis naar het herstel….
De diagnose
In februari 2021 kreeg Patrick last van krachtverlies in zijn armen. Zijn tennisracket werd te zwaar. Zijn spieren in zijn armen gingen continu trillen en de huisarts stuurde hem direct door naar de neuroloog in het HagaZiekenhuis. Na een aantal onderzoeken kreeg Patrick in april 2021 de diagnose ALS. Deze werd in mei 2021 bevestigd door Prof Van den Berg in het ALS-centrum in Utrecht. Ons leven stond op zijn kop. Er werd ons verteld dat er niets aan te doen is. De levensverwachting zou gemiddeld 3 jaar zijn….. Na de eerste schrik zijn we gaan zoeken op het internet. Veel gelezen en veel wijzer geworden. Er bestaat nog geen medicijn dat je van ALS geneest, maar er zijn wel mogelijkheden om de ziekte te remmen……
Stamceltherapie
Lieve familie en vrienden zijn met ons gaan speuren naar therapieën over de hele wereld. Zo zijn we oa via een lotgenoot op het spoor gezet van stamceltherapie. We hebben daarin wel ons gezond verstand moeten gebruiken, want er zijn ook commerciële aanbieders welke geen wetenschappelijke onderbouwing hebben voor de therapie die zij bieden. Het Boston MGH (Massachusetts General Hospital) heeft een samenwerkingsverband met artsen in Zuid Korea, welke op hun beurt een licentie hebben om stamceltherapie uit te voeren. Wetenschappelijk onderzoek heeft uitgewezen dat de "normale" afbraak van spierzenuwen van 30% per jaar, kan worden teruggebracht naar 10% per jaar. Wetenschappelijke onderzoeken naar deze therapie worden begeleid door Harvard University. Dat is GEWELDIG nieuws! Dat pad gaan we uitlopen…..
De kosten om het mogelijk te maken zijn enorm. Wij hopen ook op deze manier geld in te zamelen om de reis naar herstel te kunnen voltooien.
Fundraiser organised by:

ALS Research Foundation