Quattro fiets realiseren voor AC Sparring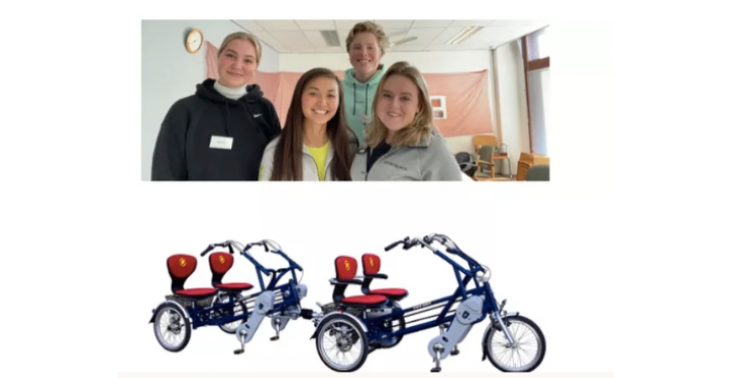 Cliënten van AC Sparring uit hun dagelijkse routine te halen, meer bewegen. Daarnaast komen de meeste cliënten weinig buiten
0

donations
€

0
of € 9000 raised

Be the first to support this fundraiser!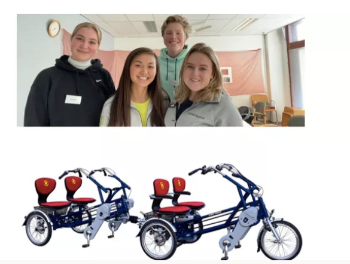 Hallo netwerk, Wij zijn Emma, Marissa, Bonny en Vincent allemaal stagiairs bij activiteitencentrum Sparring Den Haag. Bij Sparring komen cliënten met een niet -aangeboren herstel letsel, lichamelijke handicap en slechtziende. Momenteel is er een duo fiets die niet elektrische ondersteund wordt waardoor het voor de begeleiding onmogelijk is om met cliënten op pad te gaan. Cliënten ervaren het fietsen als een plezierige activiteit en de cliënten zijn lekker in de buitenlucht in beweging. Een elektrisch ondersteunde quattro fiets kost al snel 9000 euro. Wij willen de organisatie AC Sparring hiermee helpen door geld in te zamelen voor het regelen van en quattro fiets met elektrische ondersteuning. Helaas kan de organisatie dit financieel niet ondersteunen, vandaar dat wij als stagiaires graag willen helpen om deze droom te verwezenlijken voor de cliënten van AC Sparring.
Fundraiser organised by:

Bonny Klaassen
0

donations
€

0
of € 9000 raised

Be the first to support this fundraiser!
Show all donations