Radeloze mama dreigt dakloos te worden met 2 jonge kids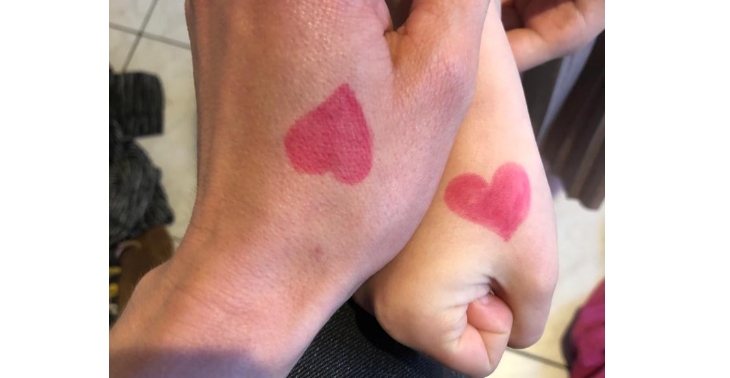 Share this fundraiser via:
Na een moeilijke periode dreigt mama het huis te verliezen en dakloos te worden met 2 kleuters.
Via deze weg zouden we geld willen inzamelen om een jonge mama met 2 knd haar huis te kunnen laten behouden. In mei 2020 komt het tot een relatiebreuk. Ondanks de keuze van de man om het gezin te verlaten, kon hij de breuk niet verwerken. Hij stortte zich volledig op zijn werk en in zijn vrije tijd kwam hij terecht in het drugsmilieu… De man was nog maar weinig betrokken in het leven van de kinderen, waardoor de zorg voor de kids al bijna 2 jaar volledig voor de mama is. Ondertussen nam ze verschillende pogingen om het huis over te nemen via sociale lening,... Owv corona kan de bank, notaris en schatter allemaal niet snel genoeg onderhandelen. Door fouten in haar uitkering moeten er telkens nieuwe berekeningen gemaakt worden en gaat er veel tijd overheen: uitkering zakt en blijkt dan te laag te zijn voor het overnemen vd lening. Ondertussen gaat het met de papa van de kids bergaf. Bijdrage van de knd wordt niet correct betaald en er zijn geldzorgen, .. De vrouw gaat naar de bank om te vragen of ze hem om deze reden niet van de lening kunnen schrappen. Gedurende de voorbije periode betaalde ze de lening altijd alleen, daarom nu de vraag of ze de lening mag overnemen op haar naam. De bank wijst dit voorstel af, aangezien haar inkomen te laag is (alsook door lange periode die eroverheen ging) Even later bereikt de papa zijn dieptepunt, hij werkte als zelfstandige, maar owv drugsgebruik kan hij zijn job niet meer uitoefenen, hij gaat in opname/begeleiding. Hier komt ook aan het licht hoeveel schulden hij gemaakt heeft. Hjj wil in collectieve schuldbemiddeling gaan omdat het huis nog steeds op hun 2 namen staat, maar er wordt overgegaan tot een gedwongen faillissement via het ocmw. Anders geen leefloon, dan ook geen opname en wordt hij dakloos. Het huis waar de mama en knd wonen komt hierdoor ook in het faillissement terecht. Ze krijgt echter wel het recht om een 1ste bod te doen. Ze krijgt de goedkeuring van de bank om de lening over te nemen, maar de rechtbank verwacht een opleg, een opleg die ze niet kan betalen. Dit is niet haalbaar met het inkomen van 1 persoon. vandaar ook jullie hulp gevraagd. ze is er van bewust dat het heel moeilijk gaat zijn om het geld bij elkaar te krijgen. Daarom heeft ze haar ook ingeschreven voor een sociale huurwoning, langsgegaan bij het ocmw, deze geven aan dat er geen huizen ter beschikking zijn en al zeker niet tegen de tijd dat het faillissement afgesloten is. Aangezien het koppel niet getrouwd was, worden zijn schulden kwijtgescholden in het faillissement en de restschuld zal naar de vrouw verplaatst worden. dan is het uiteindelijk: geen huis en nog een deel schulden vd bank af te lossen. Dus help ons, deze mama wil er alles aan doen om met haar jonge kinderen niet dakloos te geraken. Alvast bedankt!
Fundraiser organised by:

V V