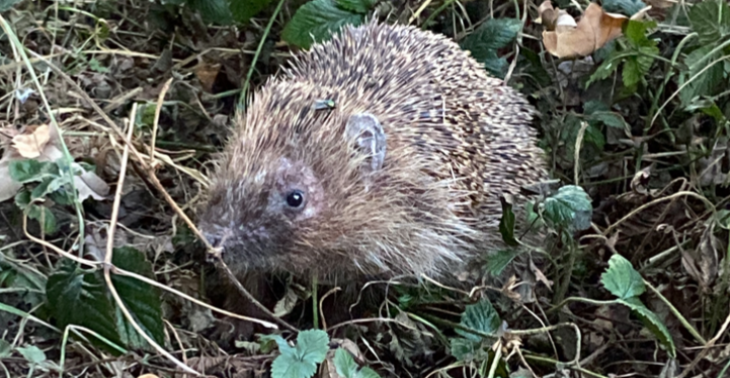 Share this fundraiser via:
Inzamelactie voor egelhuisjes en voederplekken in de tuin.
€0
of
€575
raised

Be the first to support this fundraiser!
Sinds een paar weken bezoeken verschillende egel-families mijn tuin. Met de droogte van afgelopen weken zoeken ze overdag en s nachts naar voedsel dat amper te vinden is (regenwormen en slakken schuilen dieper in de grond of onder bloempotten waar de egel niet aan kan). Egels zijn een bedreigde diersoort, niet alleen in het verkeer maar ook door de opwarming van de aarde. Momenteel tel ik er 5-6 verschillende per avond. Dagelijks voorzie ik vers water en katteneten. Dat op zich is met zoveel egels een serieuze hap uit mijn budget. Echter vinden de katten uit de buurt een extra hapje ook lekker en zijn ze vaak sneller dan de families egel. Ik zou heel graag op verschillende plaatsen egelhuisjes voorzien waar de katten niet aan het eten kunnen en enkele huisjes waar de egels binnenkort ergens kunnen overwinteren. Een egelhuisje heeft een gemiddelde prijs van 70€. Egels zijn alleseters maar hebben toch hun voorkeur voor katteneten (nat en droogvoer), gedroogd fruit en Af en toe een eitje. Ook dit kost handenvol geld. Graag jouw kleine bijdrage zodat ik deze egelfamilies een veilig en warm onderkomen kan bieden waar ze kunnen genieten van een heerlijke maaltijd elke dag.
Fundraiser organised for:
VOC Neteland
Vogelopvangcentrum Neteland vangt verschillende wilde diersoorten op.
Fundraiser organised by:
Sofie Gyles

Be the first to support this fundraiser!
Show all donations