Steun alissa meisje van 4 jaar dat verbrand werd.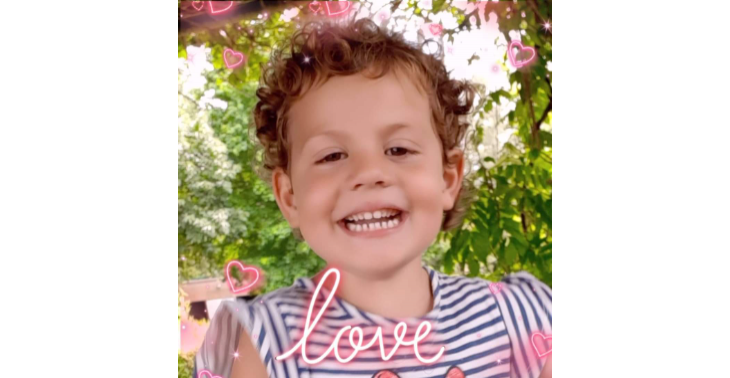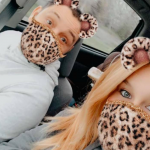 Alissa, Het dochtertje van onze vrienden, die verbrand werd op 21 augustus door snelbrander die is ontploft.
50

donations
€

910
of € 3500 raised
Hallo allemaal,
De actiefoto van de wondes werd verwijderd uit respect voor de familie, zo zie je ook hoe mooi alissa is ❤ en nog steeds is en zal blijven!
Graag wil ik jullie om een beetje steun vragen, elke euro kan helpen.
Alissa is het dochterje van 4 jaar van vrienden van ons mama debby en papa kenneth.
Het verhaal van alissa is een nachtmerrie voor elke ouder, onder het motto SAMEN STAAN WE STERK, wil ik jullie daarom om een kleine bijdrage vragen.
Alissa werd op 21augustus 2de graads verbrand in haar gezichtje en haar arm. Die dag moesten mama debby en papa kenneth ergens naartoe en brachten alissa naar haar tante, ze gingen samen naar een feestje waar de man van de tante moest gaan helpen, zo konden alissa, tante en meme gezellig iets gaan drinken en BBQ eten, echter veranderde de gezelligheid heel snel in een nachtlerrie, alissa zat met haar tante en meme aan het laatste tafeltje dat vrij was, alissa zat op tantes schoot te kleuren, er werd aan een man gevraagd om te gaan bekijken of de BBQ al aan was, deze was reeds aan het branden, maar hij besloot er toch nog snelbrander op te doen, op zijn beurt ontplofte de snelbrander in zijn handen maar ook in het gezicht en op de arm van de 4 jarige alissa, met alle gevolgen van dien het meisje had over heel haar gezicht en arm 2 de graads brandwonden, het meisje werd meegenomen met de ambulance er volgde haar een ziekenhuisopname van 1 maand in het UZ gent op intensieve zorgen, de dag van vandaag moet ze nog om de 2 weken naar het ziekenhuis, ze draagt elke nacht 12uur lang een drukmaskertje op haar gezicht voor haar littekens en een kous rond haar arm, alissa doet het enorm goed en gaat er prima mee om, natuurlijk heeft alles ook een mooi kostenkaartje en word niet alles gedekt door de verzekering, zo een drukmaskertje kost maar liefst 1600€ om dan nog maar te zwijgen over de kous van haar arm, de kosten van de ambulance, etc…
Hiervoor vragen wij dus graag een klein beetje steun om dit gezin een beetje bijtestaan in deze moeilijke tijd.
Hiervoor krijg je eeuwige dank en af en toe een update over alissa en haar toestand.
LAAT ONS ELKAAR STEUNEN ❤
Fundraiser organised by:

Tessa Vromans
50

donations
€

910
of € 3500 raised