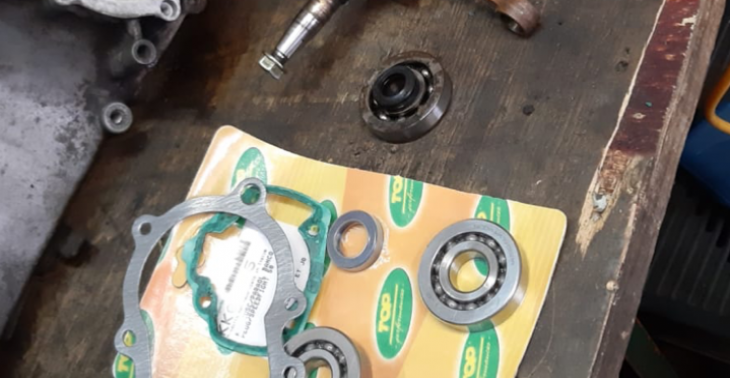 Hallo, Ik heb al heel lang een doel voor ogen wat helaas door ziekte nooit haalbaar is geworden.
0

donations
€0
of €12,500 raised

Be the first to support this fundraiser!
Ik heb deze actie opgestart omdat ik op jonge leeftijd hersenvliesontsteking met bloedvergiftiging heb gehad, en daardoor in een wajong traject terecht ben gekomen.
ik droom al jaren over het plan om zelf een bedrijfje op te starten als eenmanszaak om tweewielers te repareren, mijn passie zit daar echt in en ik steek het liefst al mijn tijd daar in.
door de wajong uitkering 1060€ per maand is dit nooit haalbaar helaas, lenen is ook geen optie.
ik werk graag, en ik werk hard maar op mijn eigen manier, en op mijn eigen tempo.
ik help altijd mensen als ze problemen hebben met hun scooter omdat ik hier erg goed in ben en omdat ik het echt heel graag doe en met plezier!
ik zoek alleen een kans of hulp van mensen, of van iemand die mij een zet in de goede richting kan en wil helpen, ik start deze actie om een soort van startkapitaal te kunnen krijgen waarmee ik een begin kan maken voor mijn eigen bedrijf.
Dan moet u dus denken aan gereedschappen,een werkbank, onderdelen, machines enzovoorts.
als iemand mij kan helpen mijn droom uit te laten komen dan ben ik ontzettend blij! Want jaren krap bij kas leven gun ik persoonlijk zelf niemand toe.
Fundraiser organised by:

Jordy Eichhorn
0

donations
€0
of €12,500 raised

Be the first to support this fundraiser!
Show all donations