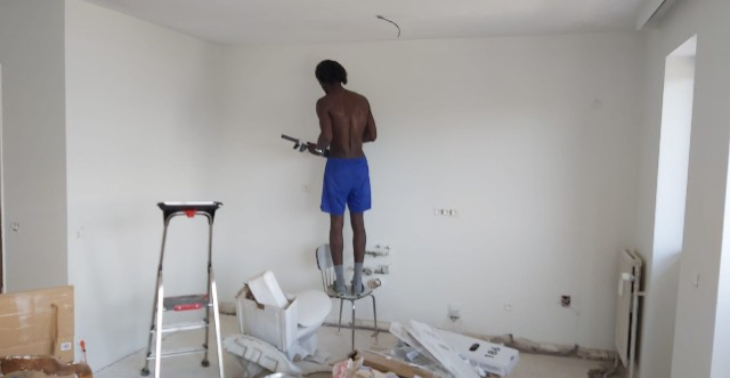 Share this fundraiser via:
Appartement gekocht met verborgen gebrek na eigenaar mij in de ogen verzekerde dat alles in orde was, nu heb ik schulden
€0
of
€18,000
raised

Be the first to support this fundraiser!
Ik heb in goede vertrouwen eind 2019 een appartement gekocht maar achteraf bleek het dat de vorige eigenaar niet correct was. Op papier had het appartement nieuwe stijgleidingen voor het water maar dat bleek achteraf niet zo te zijn. Zelfs bij de notaris heeft de vorige eigenaar mij in de ogen gekeken en nogmaals bevestigd dat dit het geval zou zijn. Bij het verbouwen van het appartement (in name de keuken) bleek dat er geen water in de keuken aanwezig was. Sterker nog, de aanwezige leidingen waren verouderd en niet aangesloten. De gesprekken met de vorige eigenaar hebben niets opgeleverd, hij ontdekt alles en beweerd dat alles mijn eigen schuld is, dat ik zelf niet aanwezig zou zijn tijdens de verbouwingen en hierdoor mijn leidingen niet zijn kunnen vernieuwd worden. Ik heb contact opgenomen met de firma die de werken hebben uitgevoerd en men zei me dat die werken in 2018 zouden afgrond zijn. In die periode was ik niet eens in het beeld… . Ik heb geprobeerd juist te handelen met hem (ondanks hij recht in mijn ogen heeft gelogen) maar uiteindelijk is het tot een rechtzaak moeten komen en dit heeft mij veel meer geld gekost dan ik dacht. Het weinige geld dat ik nog overhield na de verbouwingen is op en heb massa's schulden opgelopen. Ik vraag het bedrag van 18000€ om al mijn verlies en schulden die ik ondertussen heb opgebouwd terug te kunnen betalen. Hopelijk kan ik rekenen op jullie steun, veel bedankt alvast 🙏🏽🙏🏽
Fundraiser organised by:

Pascal Buregeya

Be the first to support this fundraiser!
Show all donations