Ziekenhuisstage in Tanzania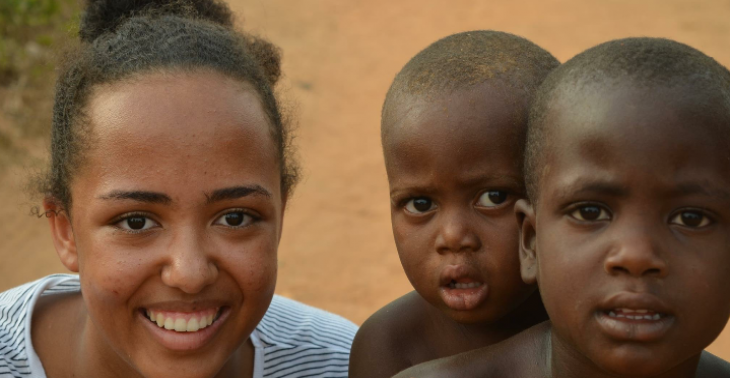 Share this fundraiser via:
Mensen helpen in een ziekenhuis in Dar Es Salaam én mijn Afrikaanse roots achterna gaan, een droom die uitkomt!
€0
of
€1,500
raised

Be the first to support this fundraiser!
Mijn naam is Michelle!
Ik ben een 1e master studente kinesitherapie en revalidatiewetenschappen op aan de universiteit Antwerpen. Mijn droom is altijd geweest om mensen in Afrika te helpen binnen mijn beroepsdomein. Met veel fierheid kan ik dan ook zeggen dat ik na hard werken en veel studeren, in februari op stage mag vertrekken naar Tanzania! Ik zal hier 6 weken meedraaien in een ziekenhuis genaamd 'Muhibili ziekenhuis' in Dar Es Salaam. De reden waarom ik zo gemotiveerd ben om dit te doen, leg ik graag even kort uit. Mijn mama is afkomstig uit Burkina Faso waardoor ik dus ook Afrikaanse roots heb. In alle eerlijkheid was ik als peuter nooit geïnteresseerd in het ontdekken van mijn Afrikaanse roots. Maar hoe ouder ik werd, hoe nieuwsgieriger. Ondertussen is het mijn droom geworden om later in ontwikkelingslanden mee te werken.
Doordat ik 'slechts' 6 weken op stage ga, kom ik niet in aanmerking voor een studiebeurs/ vergoeding. Ondertussen zijn er nog heel wat onverwachte kosten bijgekomen zoals fee's van het ziekenhuis zelf, waar ik op voorhand geen rekening mee had gehouden. Dit is voor mij financieel niet evident. Zelf heb ik deze zomer alle weken gewerkt en geld opzij kunnen zetten. Jammer genoeg kom ik nog niet aan het budget dat nodig zal zijn om deze stage te vervolledigen. Dit is dan ook de reden waarom ik graag mee wou doen aan deze actie. Alle kleine beetjes zouden helpen, maar voel u zeker niet verplicht.
Ik dank u alvast op voorhand, om mijn droom mee waar te maken!
Heel veel groetjes
Michelle
Fundraiser organised by:

Michelle Schellekens

Be the first to support this fundraiser!
Show all donations