Be part of my trail to Cheyenne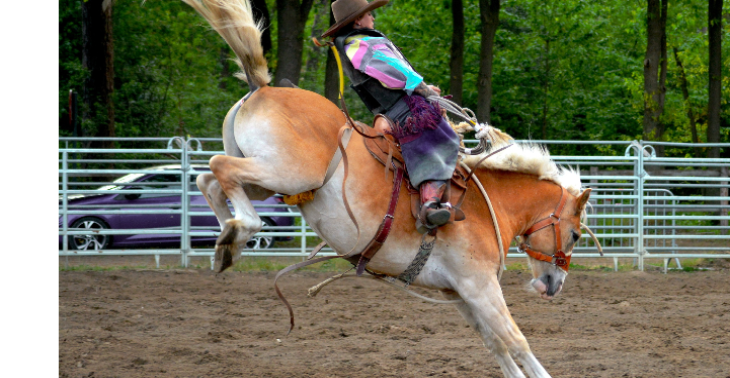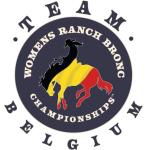 Support Ilona to represent "Team Belgium" at the daddy of them all for the women Ranchbronc Championships world finals 2023!
€ 0
van
€ 3.000
ingezameld
Meet Ilona, 30- year- young , fearless and determined woman from Belgium with a burning passion for broncriding and a deep love for horses.
She currently works at the Gipsy Horses Ranch, where she helps train and care of the horses, while pursuing her dreams of becoming a successful ranchbronc rider.
She was introduced to bucking horses for the first time by the ranch owner William Dougan and his son William Junior Dougan.
The boys couldn't help but see how much she wanted to climb over that chute , they let her ride and now they can't keep her away from it, she loved every second of it!
The sport of rodeo does exist in Belgium, but it is as big as the country itself. Very small.
Despite facing criticism and doubts from those around her, ilona never wavered in her pursuit of becoming a female broncrider.
Who could blame them? Nobody in Europe had ever heard of a girl riding bucking horses.
Her hard work and dedication paid off when she won her first rodeo competition in march 2023 at the BBRA Bucking Ranch event.🥇
With her talent, determination, and dedication, there's no doubt that Ilona will continue to make a name for herself in the world of professional rodeo, setting new goals for herself and inspiring others to follow their own dreams.
Boys, clean up your toys, this Belgian cowgirl is coming in hot!🔥
So this year she got a wild card to represent her country as the first female from "team Belgium" entering the arena of Cheyenne Frontier days for the Women Ranchbronc Championsship World Finals 2023! 🏆🏆🏆
DATE: 22 July and 23 July 2023!

Cheyenne Frontier days is one of the biggest and well known rodeos of the United States. This year will be the 127th edition. It is located in Cheyenne, Wyoming.
They call it : THE DADDY OF THEM ALL 💪🏼
website Cheyenne Frontier Days 2023: https://cfdrodeo.com
website Women Ranch Bronc Championship: https://www.womensranchbronc.com
so what is the challenge?
Ilona: To excel, I need to be constantly pushing my limits. I am ready to work hard, but at the same time, I know that the road to success will be costly. I need help covering the costs of my travel, new rodeomaterial, paying entreefees (inscription money) , visa, luggage , nutrition, great training, muscle maintenance/ osteo, etc, etc,…
How can you support and join me on this adventure ?
Ilona: By supporting me today, you are investing into something bigger than just a fundraiser. You are changing my life! Anything you'd like to invest, everything is welcome!
when is the deadline?
ilona: No deadline but just so you know… I will be riding 22/ 23 July 2023. ( stay tuned or download the "cowboy channel" app to follow the livestream)
Can I sponsor you with my company?
I am taking new sponsorships also. So if you have a company or organisation who aligns with the same visions and goals, send me a private message to discuss further how we make a great partnership!

Thank you for your support!
x
Ilona Bercx
Actie georganiseerd door:

Ilona Bercx
€ 0
van
€ 3.000
ingezameld
Website widget
Voeg een donatieknop van deze actie toe aan een website of blog