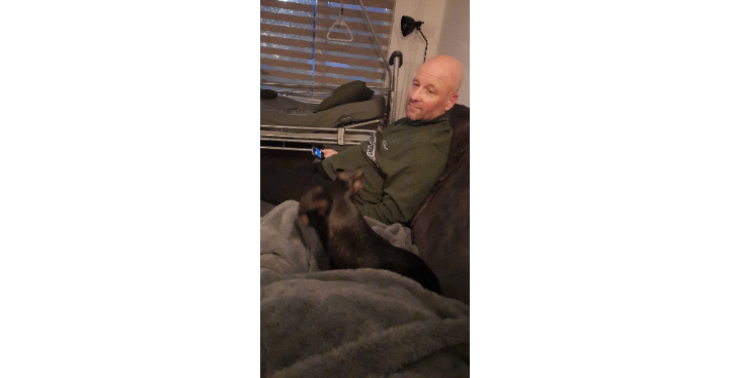 Share this fundraiser via:
Help ons gezin... 22 mei een gewone dag en mijn man was even bloed wezen prikken..
€0
of
€5,000
raised

Be the first to support this fundraiser!
Een blikseminslag volgde,de huisarts belde om te zeggen dat mijn man zijn bloedwaardes niet goed waren en we toch even naar de spoedpost konden gaan.
Zo gezegd zo gedaan..dachten we !!!
Meneer u gaat even door de scan om te kijken wat er met uw buik aan de hand is…
Een uurtje later komen er wel 6 artsen binnen om te vertellen dat er een dikke darm tumor van toen 10,3 cm zit…BAMMM DE WERELD ONDER JE VOETEN VANDAAN..
maar nu mijn man heeft altijd als zzpper gewerkt en niet verzekerd omdat hij dit belachelijke bedrag gewoonweg niet kan betalen…ik werk zelf ook maar door alle hoge kosten gaat het gewoon niet lukken allemaal
Wat zitten wij in een nachtmerrie
Alle hulp is welkom wij zouden enorm geholpen zijn …
Fundraiser organised by:

Dian Voets

Be the first to support this fundraiser!
Show all donations