Ambulance voor Oekraïne Crowdfunding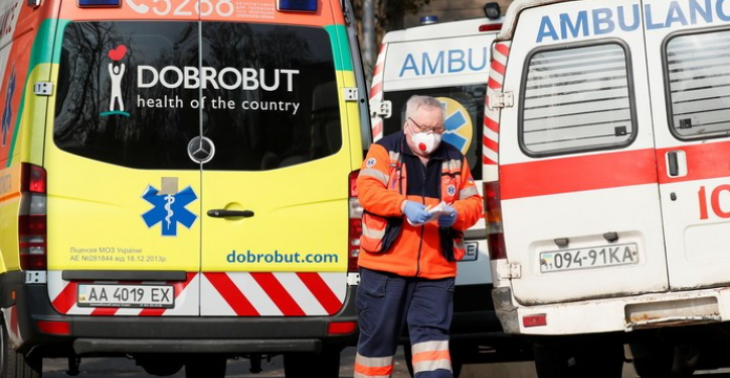 Share this fundraiser via:
Om Oekraïne te steunen heb ik de intentie een (geïmproviseerde) ambulance te crowdfunden
De ambulance-capaciteit van een land in vredestijd is niet berekend op een een invasie van een buurland.

Om Oekraïne te steunen heb ik de intentie een (geïmproviseerde) ambulance te crowdfunden. Een simpel busje zal voldoen. Hetgeen dat ik op het oog hebt kost €4000.

Doel van het voertuig:
1. Transporteren van gewonden naar de dichtstbijzijnde medische faciliteiten
2. Transporteren van de doden, zodat zij geïdentificeerd kunnen worden en er een waardig afscheid kan plaatsvinden
3. Evacuatie van burgers uit gevarenzones

Er dreigt een brandstoftekort in Oekraïne en zelfs in Polen, daarom heb ik de intentie minimaal 2 vaten (210 liter) diesel mee te nemen, in geval van nood. Dit zal rond de €700-800 kosten.

Het voertuig wordt gemarkeerd met rode kruizen tegen witte achtergrond, of vice-versa. De kosten hiervan zijn mij nog onbekend.

Verder lijkt het verstandig om geld op zak te hebben i.v.m. hoge prijzen bij schaarste en nood-aankopen. Denk aan voedsel, brandstof, schoonmaakmiddelen, medische middelen, etc. Aangezien het onzeker is hoelang het conflict zal duren wil ik hiervoor €2000 vragen.

Weet dat ik op zoek ben naar een Oekraïense verpleegkundige/arts die medische hulp kan verlenen terwijl de bus rijdt naar een nabijgelegen medische faciliteit. Ik verwacht deze niet te vinden voor ik weg ga, maar zal hier in Oekraïne verder naar zoeken.

Wees gerust dat elke euro die niet wordt gebruikt zijn weg vindt naar instanties die Oekraïne zullen herbouwen na de oorlog. Hetzelfde geldt voor de bus (mocht deze in goede staat terugkomen), deze wordt verkocht en de opbrengst zal gedoneerd worden.

Mocht u verder vragen hebben over dit initiatief of mijn achtergrond, mail mij dan op svengotink@gmail.com.

Vriendelijke groeten en bedankt voor u donatie.
Fundraiser organised by:

Sven Gotink