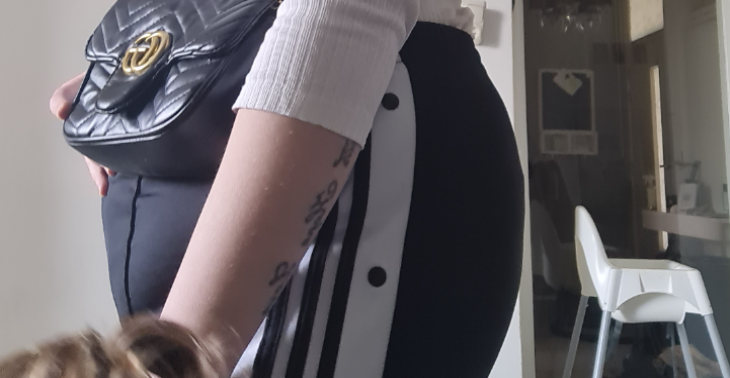 Share this fundraiser via:
help mij toch mijn buikwandcorrectie te krijgen
€0
of
€4,000
raised

Be the first to support this fundraiser!
ik kamp all mijn hele leven met overgewicht wat vele pesterijen ellende mee heeft gebracht.
Aan het einde van mijn zwangerschap woog ik 145 kilo ( had zwangerschapsdiabetes)
mijn buik hing all erg maar nu is het nog erger.
Met de keizersnede hebben ze mijn buikspieren doorgesneden dus mijn buik is nog erger gaan hangen dan het all deed.
Inmiddels ben ik 100 kilo met een vreselijke hangbuik.
jaren trajecten sporten afwijzing na afwijzing eindelijk het idee dat dit de doorslag zou geven.
Na de chirug geweest fotos gemaakt en naar de verzekering doorgestuurd .
Helaas was het verlossende woord daar.
Het is afgewezen… omdat mijn buik net niet ver genoeg hing & op dat moment geen actieve smet plekken had ..dat kwam echt als een klap binnen ben er echt intens verdrietig over en nog steeds mijn laatste stukje hoop is weg..
ik schaam me er voor ik ben nog jong en het bellemert me heel erg.
zomers durf ik me zelf niet te tonen in zomerkleding of bikini.
voorall met kleding kopen is het een ding
En als ik ga zweten begint het wel te smetten en soms zelfs zo erg dat mijn huid helemaal openscheurt en het echt pijn doet.
Zouden jullie mij alsjeblieft willen helpen zodat ik alsnog mijn buikwand correctie zou kunnen krijgen.
Ik zou intens en intens gelukkig zijn en elke euro is een euro dichterbij mijn operatie
Liefs
Fundraiser organised by:

Oriana Bremer

Be the first to support this fundraiser!
Show all donations