Bus à fauteuil roulant pour Nathalie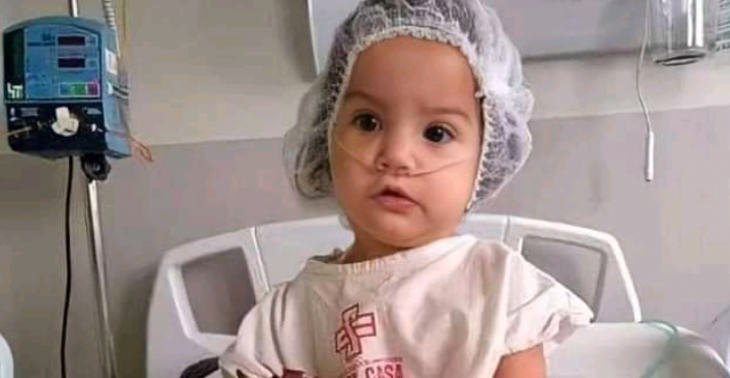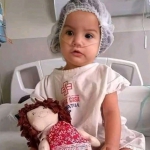 Nous avons besoin de vos soutien pour acheter un bus à fauteuil roulant à notre amie chérie Nathalie l'handicape
0

donations
€0
of €35,000 raised

Be the first to support this fundraiser!
Nous avons besoin de votre aide pour collecter des fonds pour un bus en fauteuil roulant et le traitement médical pour amie chérie Nathalie, voulez-vous nous aider ? Nous sommes à genoué en vous demandant...
Thierry Pierre, un handicape à fauteuil et Antoine Barbara ont une et unique enfant Nathalie (5). Seule sa maman qui s'occupe de tout mais malheureusement, madame Antoine est décédé. Ce qui rend la vie très difficile pour Pierre et sa fille Nathalie.
Cette fille est atteinte du syndrome d'Angelman, qui est une grave déficience intellectuelle et motrice.
Nathalie ne peut plus être transportée dans un siège auto adapté. Elle est si forte et adroite qu'elle sort du fixateur. Cela crée des situations dangereuses. Parce qu'elle a beaucoup plus d'espace pour bouger, elle tire ses compagnons de voyage par les cheveux. De plus, elle est très forte, elle prend du poids et ses parents n'arrivent plus à la faire s'asseoir dans son siège auto vu aussi la situation physique de ces parents
Cela rend impossible de l'accompagner seule , par exemple, un rendez-vous chez le médecin ou simplement une visite familiale.
Pourquoi un bus pour fauteuil roulant ?
Nathalie est capable de marcher depuis 8 mois . Cependant, vous avez tout dit avec cela. Elle ne peut pas le faire seule, a besoin d'une proximité constante et de longues distances ne sont pas possibles. Elle est en fauteuil roulant pendant les activités ou lors de leurs visites.
À ce jour, elle était assise dans la voiture dans un siège adapté. Nathalie est devenue si incroyablement forte et maniable qu'elle peut se sortir du fixateur. En pratique, cela signifie beaucoup plus d'espace pour bouger après un peu moins de 5 minutes. C'est un problème; elle est très obsédée par les cheveux, ce qui signifie que lorsqu'elle a plus d'espace, elle tirera les cheveux dans son voisinage immédiat, ou d'une autre manière, inconsciemment, elle fait très mal. Vous pouvez imaginer que cela provoque de nombreuses situations désagréables pour ses parents.
De plus, elle devient de plus en plus difficile, voire impossible pour ses parents d'avoir Nathalie dans son siège adapté dans la voiture car elle résiste farouchement. C'est devenu un problème pour eux
pour prendre des rendez-vous par exemple à l'hôpital seul, quelqu'un est toujours nécessaire pour être là pour Nathalie et pour éviter les situations dangereuses.
La seule solution aux problèmes ci-dessus signifie que Sofie doit être transportée dans un bus pour fauteuil roulant. Lorsqu'elle se rend au KDC, elle est aussi dans son fauteuil roulant. Cela la rend visible
le repos et le comportement diminuent. S'ils disposaient d'un bus en fauteuil roulant, il est à nouveau possible d'effectuer des rendez-vous devant la porte seuls et de sortir à nouveau en famille de manière normale, sans qu'une bataille acharnée n'ait déjà éclaté.
Cela signifierait beaucoup pour nous si vous pouviez nous aider!
Fundraiser organised by:

Nathalie Desmicht
0

donations
€0
of €35,000 raised

Be the first to support this fundraiser!
Show all donations