Dringend steun gevraagd voor alleenstaande mama van 3!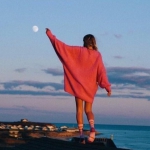 Een ware doorzetter is deze mama, na ontzettend veel tegenslagen wordt het tijd om deze mama te steunen!
0

donations
€

0
of € 5000 raised

Be the first to support this fundraiser!
Lieve iedereen,
Ik start deze actie op met een heel goed gevoel en ben er van overtuigd dat we deze alleenstaande mama van 3 kunnen helpen waar nodig.
De enige put waar ze niet uitgeraakt is die van de schulden die haar ex heeft achtergelaten.

Elke euro draait ze om om rond te geraken.
Haar 3 kinderen moet ze zo goed als alles ontzeggen en ontnemen omdat het gewoon niet gaat. Een dagje naar een pretpark is onmogelijk, een dagje gaan zwemmen is zeer moeilijk, een uitje naar de Mc.Donalds is te zwaar voor de portemonnee, laat staan dat ze (buiten de corona) eens een weekendje of midweekje op vakantie kunnen gaan. Het schuldgevoel dat hiermee gepaard gaat is hartverscheurend om aan te zien, want ze zou niet liever willen dan haar kinderen ook dingen te gunnen of te kunnen geven.
Zelf heeft ze geen auto en doet ze alles met de fiets en de kinderen ook (dit vinden ze helemaal niet erg, maar hoe leuk zou het zijn als ze toch een klein autootje kon kopen voor 4?) door wind en weer. Ze wonen in een normaal appartementje dewelke ze eerst voor zorgt dat betaald is dat ze een dak boven hun hoofd blijven hebben natuurlijk.
Deze mama werkt 38u/week en studeert daarbij nog, de kinderen komen NIKS te kort, maar ik zou via deze weg deze mama een beetje druk willen afnemen van haar schouders en even op adem te kunnen komen zonder elke keer ze naar de winkel gaat te moeten kijken op haar bankrekening te moeten kijken.
Lieve iedereen, we zijn jullie nu al ontzettend dankbaar voor elke euro die gestort zal worden. We zijn benieuwd naar de fonkels in de ogen van de kinderen wanneer deze mama tegen haar kinderen eindelijk 'ja' kan zeggen tegen naar een pretpark gaan of 'ja we gaan zwemmen' of eender wat dan ook…
We zullen jullie geregeld op de hoogte houden en een stand van zaken doorgeven. Het doelbedrag is verre van het benodigde bedrag dat ze nodig zal hebben, maar het is een doel, en of we er nu geraken of niet, alle beetjes helpen!
Heel erg dank jullie wel allemaal.
Laten we in deze bizarre tijden elkaar helpen en steunen!
Fundraiser organised by:

Patricia G
0

donations
€

0
of € 5000 raised

Be the first to support this fundraiser!
Show all donations