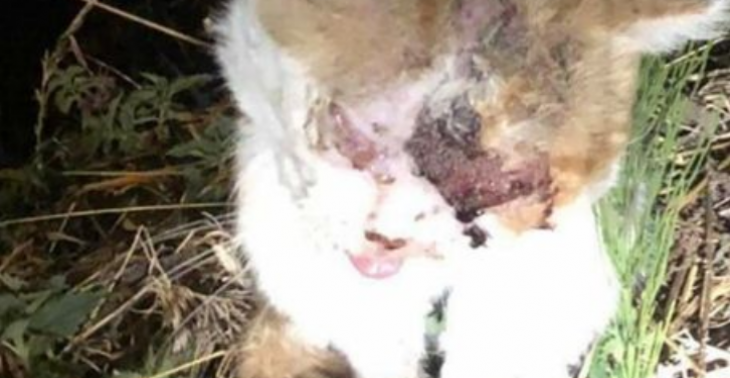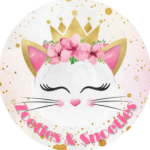 Share this fundraiser via:
Duke is een katje met een intensief en duur herstelprogramma.
€0
of
€500
raised

Be the first to support this fundraiser!
Dat we geen schrik hebben van een moeilijke case, is ondertussen wel geweten. Bij Duke was het echter geen 5 maar 1 minuutje voor 12.
Op 13 augustus - middernacht - gevangen, was het alle hens aan dek om de maden en een overvloed aan etter uit zijn hoofd te verwijderen. De vrees bestond dat hij, mocht hij het halen, beide ogen zou verliezen.
Een snelle interventie en eerste zorgen door onze vrijwilligers Ruth VR Marieke Vanhecke, een 'groot onderhoud' bij onze dierenarts Dap De Zaffelbeek en een paar weekjes nazorg later, voelt Duke zich niet alleen een pak beter, ook zijn ogen zijn gered en hij is zijn zicht niet verloren
.
We zijn er nog niet, maar de positieve evolutie is overduidelijk op de foto's.
Wil jij Duke steunen in zijn intensief hersteltraject ? Dat kan op het rekeningnummer BE15 8904 9415 6730.
Een (voorlopig nog boos) pootje van Duke
.
Fundraiser organised for: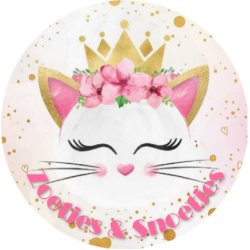 Zoetjes en Snoetjes
Zoetjes & Snoetjes VZW werd opgericht om een oplossing te bieden voor het plaatsen en herplaatsen van (zwerf)katten.
Zwerfkatjes worden in een huiselijke sfeer opgevangen waardoor ze, na adoptie, makkelijker integreren in hun nieuwe thuis.
We hanteren geen uitzetbeleid waardoor de katjes vaak lang in opvang blijven maar ervaring heeft geleerd dat ook schuwe, agressieve, FIV+, leucosekatjes een fijne nieuwe toekomst tegemoet gaan met de juiste aanpak.
Fundraiser organised by:

Véronique Van den Broeck

Be the first to support this fundraiser!
Show all donations