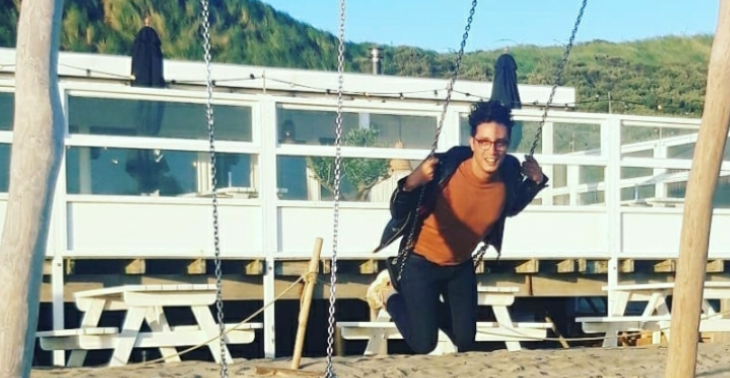 Share this fundraiser via:
Help één van de laatste stukjes in de puzzel te leggen. Met de glimlach naar een (nog) gelukkiger leven.
€0
of
€8,000
raised

Be the first to support this fundraiser!
Na een kleine 25 jaar hard vechten staat … op bijna dezelfde plaats als de meeste onder ons op de leeftijd van 25 jaar. Op 14-jarige leeftijd op eigen benen moeten gaan staan, het huis verlaten en op zoek naar waar er overleven kon.
Na hem van nul opgewerkt te hebben in de horeca en zowel relationeel als zakelijk schijnbaar een goede partner gevonden te hebben dacht hij zijn schaapjes op het droge te hebben, tot dat… alles hem terug afgenomen werd met nog een berg schulden erbovenop. Doch, keihard blijven werken en stuk voor stuk terug boven water komend kwam het besef dat hij misschien moest doen wat ieder mens normaal gezien in zijn jeugd kan doen: studeren.
Beetje per beetje kreeg hij het bedrag rond en kon daarna zelfs rondkomen door werk en studies te combineren. Dit alles heeft ie altijd helemaal alleen kunnen bolwerken.
En dus, sinds kort, werkt hij als rijinstructeur en kan zijn carrière echt beginnen met veel ambitie om verder te groeien. Die ambities rijken verder dan het kadertje toelaat. Met de kennis en ervaring die vergaard werd en wordt zijn er er plannen om een pedagogisch klankbord te worden die voor zoveel jongeren (en ouderen) én hun familie van goudwaarde zouden kunnen blijken te zijn.
Tijdens al dat vechten en overleven is er niettemin wel altijd 1 ding verwaarloosd gebleven en dat begint nu vlugger en vlugger op te vallen. Bij dergelijke carrière is een glimlach je visitekaartje en datgene is nu net iets wat niet meer echt wijd open kan. Ikzelf heb al veel gedacht: met een andere glimlach kan ie in gelijk welke branche de hoogste toppen scheren. En daar wordt nu heel hard voor gespaard.
Maar het kan echt wel een stevig duwtje in de rug gebruiken want de kosten zijn niet mals.
Bij een goedlachs, vrolijk, representabel, verzorgd persoon hoort een stralende glimlach. Een carrièreboost waar heel veel jaren goed ingehaald kunnen worden.
Dank alvast om interesse gehad te hebben in het verhaal van deze uitzonderlijk positieve jongeman (36). En heel heel erg dankbaar moest u van plan zijn om in dit verhaal een duwtje in de rug te willen zijn.
Het vooropgestelde bedrag is wat nu op dit moment nodig zou zijn om alles te kunnen regelen, aangezien er niet voldaan werd aan de vereisten om tegemoedkoming te verkrijgen wegens 'verwaarlozing'. Moest er ergens nog een goedkopere manier of iets dergelijks uit de lucht vallen dan wordt het overige bedrag gelijk gedoneerd aan een ander doel, Wij denken hierbij aan een project dat de groei van kinderen bevorderd of een kind een mooiere leefwereld geeft.
Bedankt!
Hartelijke groetjes
Pieter
Fundraiser organised by:

Pieter Vanaudenaerde

Be the first to support this fundraiser!
Show all donations