Een volledig leven in as opgegaan in 30 minuten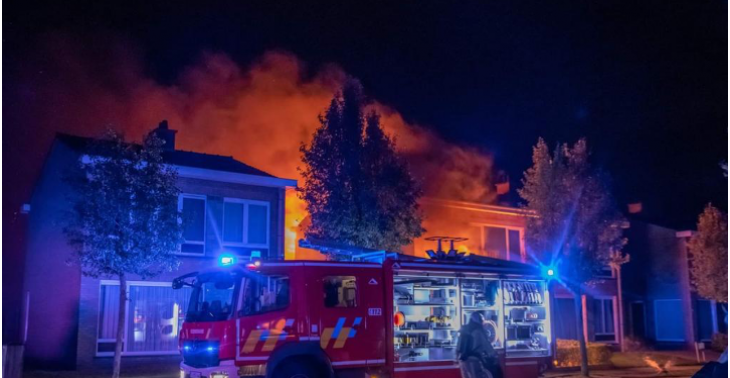 Na de volledig afbranding van mijn grootouders hun huis vraag ik u om steun om een goede heropbouw mogelijk te maken.
0

donations
€0
of €2,000 raised

Be the first to support this fundraiser!
Afgelopen zondag 7.11.2021 is het huis van mijn grootouders in De Panne volledig afgebrand. De brand duurde nog geen 30 minuten. De brand was zo erg dat hij zelfs in kranten en zelfs op het streeknieuws verscheen. Mijn grootouders woonden er intussen al 50 jaar lang en hadden een heel leven opgebouwd en hun huis gevuld met allemaal mooie herinneringen en souvenirs. Dit alles is in rook opgegaan. Het enige wat er nog ligt is stof en as. Mijn grootouders zijn samen met hun hondje van 4 maanden oud nog net kunnen ontsnappen aan de brand, want het huis stond al in vuur en vlam na 6 minuten. Door de snelheid van het vuur konden de hulpdiensten niets meer doen en stonden mijn grootouders op straat met enkel de kleren die ze aanhadden. Het was een gewone avond en mijn grootmoeder was eten aan het klaarmaken zoals gewoonlijk en dan gebeurde dit. Ik heb hen nog nooit zo gezien. Ze moeten alles weer heropbouwen, maar dan ook echt alles. Sinds de brand zijn wij al elke dag geweest om tussen de as en stoflaag te woelen in de hoop nog iets te vinden. Ik was en ben er werkelijk zelf ook echt kapot van. Zo mijn grootouders moeten zien schrapen tussen de assen van wat vroeger hun huis was. Daarmee dat ik dit project zou willen opstarten, om hen zo toch wat te kunnen helpen. Wij proberen hun te helpen met alles wat wij kunnen, maar dat is jammer genoeg niet genoeg.
Fundraiser organised by:
Shane Steyaert
0

donations
€0
of €2,000 raised

Be the first to support this fundraiser!
Show all donations