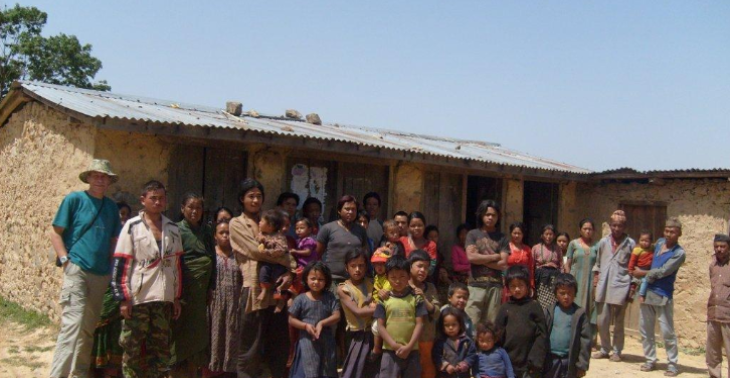 Share this fundraiser via:
Met vervoer van toeristen met de Jeep het onderhoud van blinde kinderen bekostigen in een internaat in de bergen van Nepal.
Onze stichting Nepal Geeft heeft samen met Chhitup Lamaeen school/internaat laten bouwen hoog in de Himalaya bergen in Nepal. Door de Jeep te verhuren aan toeristen kan het onderhoud (eten, leermiddelen, etc) van de kinderen bekostigd worden. Zie ook ons filmpje.
Fundraiser organised for:

Stichting Nepal Geeft
Sinds 2011 werkt Stichting Nepal Geeft intensief samen met de Nepalese hulp-organisatie Himalayan Education and Development Nepal, kortweg HEAD Nepal . HEAD wordt geleid door onze contactpersoon Chhitup Dorji Lama, die zich ten doel heeft gesteld om the blind and disabled children van Humla een toekomst te geven. De ouders zijn daar, door een combinatie van omstandigheden, niet toe in staat zijn. Chhitup (zelf zeer slechtziend) is de onbetwiste en onvermoeibare gangmaker en inspirator van dit proces van gelijkstelling en gelijkberechtiging van visueel en anderszins gehandicapte kinderen.
Fundraiser organised by:

Peter Millenaar