🇺🇦Familie in Oorlog🇺🇦Family in War🇺🇦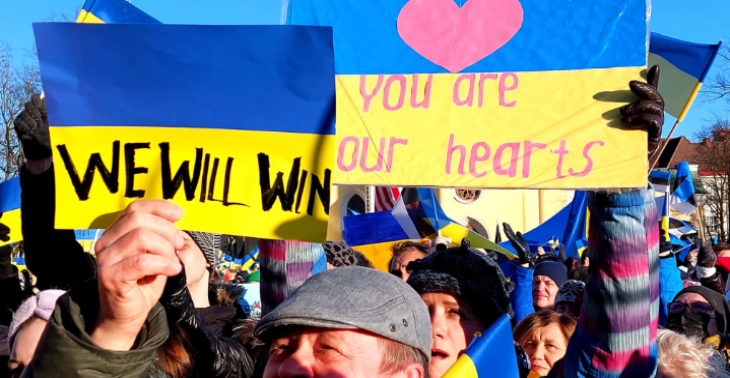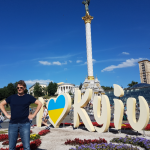 Share this fundraiser via:
Wij helpen onze familie en vrienden in Oekraïne Door de donaties direct naar familie in Oekraïne te brengen!
We want to help our family.
My wife Tanya Tarasenko is living in Leeuwarden (the Netherlands) for 3 years now.
We have a kid (50% Ukrainian)
We hope we can show moms home country in the future,
but what can we show, we do everything we can to help people in Ukraine
We send the money to them so they can help themselfs and the other people who need it!
No redtape, just help directly to the people of Ukraine! ???
The money wil be spend in Ukraine, by and for Ukrainians who need it the most!
Wij willen onze familie en vrienden helpen, als we dit zelf regelen weten we ook precies waar het terecht komt.
Ik ben Hessel van Tuinen (43) en woon met mijn vrouw Tanya Tarasenko (42) in Leeuwarden
Zij komt uit Oekraïne en woont hier nu ongeveer 3 jaren.
Veel van haar familie en vrienden wonen in Oekraïne
Voor wie ik geld inzamel
Dit geld komt ten goed aan onze familie en vrienden in Oekraïne
En zij die gevlucht zijn.
Waarom ik geld inzamel
Het is oorlog
Alles wat we inzamelen kan het leven van onze familie en/vrienden iets dragelijker maken! sommigen hebben alles verloren.
Hoe donaties worden gebruikt?
We sturen het geld direct door naar familie, zus van Tanya en beste vriending, coördineren vanaf daar , haar zus heeft een auto en haar man zit op dit moment in het leger. ze zien de prijzen van goederen omhoog gaan en verzamelen veel spullen voor het leger. Haar beste vriendin vangt gezinnen op in haar huis in een dorpje dichtbij Kyiv (zuidelijk)
Waar kan je verder aan denken?
eten/drinken kopen
warme kleren kopen
medicijnen
wederopbouw
kortom alles om te overleven in oorlogstijd.
Elke donatie is welkom, en het geld gaat dus zonder tussenkomst van 3e partijen naar de familie en vrienden.
Op deze pagina zullen we ook regelmatig foto's delen van acties die we doen.
Bij voorbaat dank! ??✌️
Fundraiser organised for:
Hessel voor Oekraïne
Mijn vrouw komt uit Oekraïne, mijn dochter is 50 % Oekraïens.
Kunnen we haar in de toekomst nog een land van haar moeder laten zien?
Op dit moment zijn er diverse familieleden en vrienden nog in Oekraïne.
Mijn zwager heeft zich aangemeld voor het leger en de prijzen van alle producten gaan al omhoog.
Met deze inzamelings actie willen we voor nu en de komende tijd helpen op afstand.
We delen regelmatig foto's en verhalen hoe het gaat met de familie en vrienden.
Hopelijk steunen jullie mij en mijn vrouw!
Fundraiser organised by:

Hessel Van Tuinen