FTD jong dementie een zeldzame versie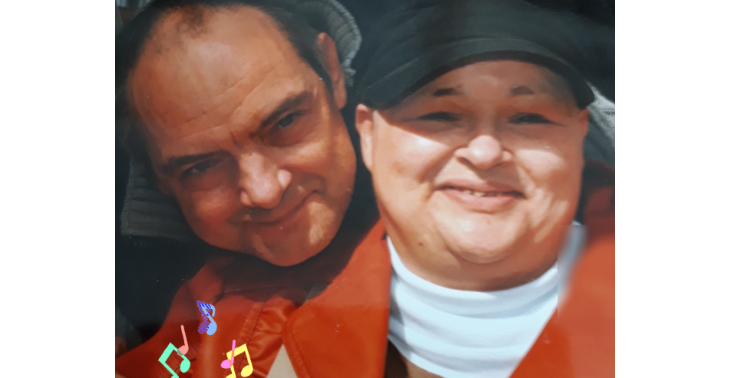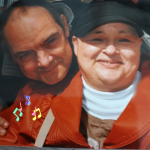 Mijn man is 55jaar en heefd zelf veel goede doelen gesteund,nu heefd hij FTD en verblijft in een woonzorgcentrum.lees hier?
20

donations
€405
of €48,000 raised
Mijn man kreeg de diagnose 1jaar geleden en gaat snel achter uit,daar hij juist overal buiten valt omdat hij te jong is om hulp aan ouderen,nog lichamelijk kan hij nog wat stappen en daarom geen aanspraak maakt op andere supsiedies,wil ik jullie hulp vragen zo dat ik hem nog een aantal jaren de verzorging wil geven die hij zo verdiend!ik zelf ben ook ziek en daarom is het niet mogelijk hem thuis te verzorgen,met pijn in het hart heb ik hem noodgedwongen naar een woonzorgcentrum moeten brengen,hij krijgt daar de hulp die hij nodig heeft ,ook zelf zich verzorgen en aankleden is moeilijk. Bart heeft zo veel goeds gedaan,heeft benefietavonden georganiseerde,vrijwilligers werkú gedaan zowel bij kinderen met een beperking als vrijwilliger bij ouderen met dementie! Heefd vele jaren met en voor kansarmen en daarboven op ook voor mij gezorgd ook toen onze enige zoon overleed op heel jongeleeftijd en ik ziek werd heefd hij verder gevochten om ons erboven op te helpen.we hebben heel veel meegemaakt daar kan ik een boek over schrijven nu hebben wij maar vooral Bart hulp nodig zodat ik hem de best mogelijke verzorging kan geven! Zo dat hij hopelijk nog enkele jaren kan genieten van de klijne maar zo belangrijke dingen,help mij aub om dit waar te maken voor mijn lieve man.ik heb de grens bereikt van onze finiaciele en mentale strijd.met alle overschotten wil ik andere mensen helpen die in de zelfde situaties zitten en juist overal buiten vallen voor supsiedies.wij zijn 31jaar gehuwd en wil hem zo graag nog een keer zien lachen,wand ondanks zijn passie voor toneel en ook zijn muziek zie ik dat hij zich zorgen maakt om dat hij stilletjes alles terug aan het beleven is,zowel het verlies van ons zoontje ,mijn ziekte ,een.brand die ons 3weken dakloos heeft gemaakt en alles terug hebben moeten opbouwen telken weer was hij degene die zij och meid we komen er wel!Nu is het mijn beurt om te kunnen zeggen we komen er wel.wie helpt mij om hem zijn laatste jaren eens zonder zorgen te kunnen doorbrengen!?Elke bijdrage is zeer nodig hoe klein of groot ze ook is!
Ik wil alvast iedereen bedanken die me helpt om mijn liefste echtgenoot zijn glimlach nog een keer tevoorschijn te kunnen zien en ook mensen met FTD fijne momenten te laten beleven!
Anita
Fundraiser organised by:

Anita Petit
20

donations
€405
of €48,000 raised