Had ik het maar eerder gezien....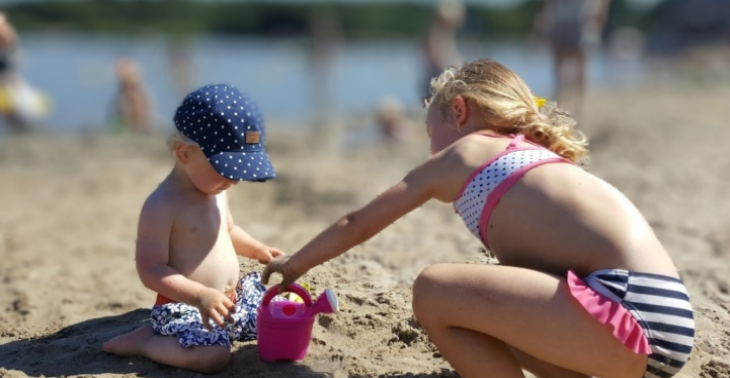 Share this fundraiser via:
Een geheim, die veel te laat uitkomt. Waardoor een jong gezin in de financiële problemen zit.
€0
of
€10,000
raised

Be the first to support this fundraiser!
Ken je dat gevoel, het gevoel dat de grond onder je voeten weg glijdt.
Het ene moment is er niks aan de hand, het andere moment hoor je het meest bizarre verhaal en stort de wereld even in.
Maar vanaf het begin. Ik ben getrouwd met een leuke man. Hij heeft een baan in de bouw. Ik ben verzorgende in de ouderenzorg. Geen wereld banen, maar prima om rond te komen met een gezin met 2 kleine kinderen.
Tot voor kort hadden we het goed met elkaar.
Mijn man was wel wat afwezig de laatste tijd, ik dacht zelf aan somberheid- burn out.
Maar door een foutje van zijn kant, kwam opeens alles uit.
Hij was drugs verslaafd. Mijn man. Degene die 6 dagen werkte, niet uitging, in de avond altijd thuis was en veel hielp in huis, gewoon een normale man, die ook op de ouderavonden was, er goed uit zag.... die man bleek enorm verslaafd aan cocaine. Dat was niet eens het grootste probleem. Het waren de schulden bij de dealers.
Opeens bleek bij 27.500 euro schuld te hebben. (27.500 bizar he).
Toen we naar oplossingen gingen zoeken bleek dat van onze spaarreking niks meer over was, maar ook het spaargeld van de kinderen op 0 stond.
Echt alles had hij op gemaakt.
Van de een op de andere dag was alles weg.
Wat doe je dan. Ik ben bij hem gebleven. Om te zorgen dat hij stopt met gebruiken en de schulden aflost. Zodat de kinderen een vader hebben. Zelf ben ik nog steeds (half jaar later) heel boos. Ik snap het niet.
Hij zit in therapie en is clean. Somber nog wel.
Hij werkt hard om het geld terug te betalen.
Maar in deze tijd waarin alles duur is is dit niet te doen. Daarnaast kon hij geen lening krijgen van het maximale bedrag. Dus staat er nog een lening van 10000e open bij de dealers. Dramatisch want die zoeken continu contact met hem op.
We zitten financieel helemaal vast. Ik probeer hem met man en macht uit de drugs wereld te halen, maar met die schuld lukt dat niet.
Ik weet niet meer.
Ik probeer voor iedereen de schijn op te houden, ik wil niet dat mensen weten wat er is gebeurt. De kinderen zijn nog zo jong. Maar het is zo moeilijk om dit vol te houden.
Nu ik dit plaats op de site geeft me dit een verschikkelijk gevoel. Er zijn mensen die ernstig ziek zijn en dood gaan. Die vragen om geld voor een behandeling. Wat stelt dit dan voor he.
Maar toch probeer ik het. Want alle kleine beetjes die kunnen helpen grijp ik aan. Niet voor mezelf. Al helemaal niet voor mijn man. Maar voor de kinderen. Dat zij een vader blijven houden.
Want dat is mijn grootste angst. Dat er een dag komt dat hij bezwijkt onder de druk van de dealers en zichzelf wat aandoet.
Fundraiser organised by:

M Westa

Be the first to support this fundraiser!
Show all donations