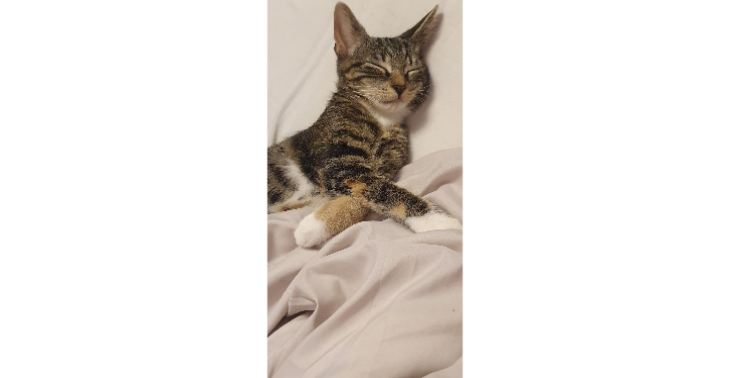 poesje heeft haar pootje gebroken. er is een nood operatie opgesteld.
0

donations
€

0
of € 2500 raised

Be the first to support this fundraiser!
Ons poesje Chillout is gisteren aangereden door een auto. Hierdoor heeft zij haar pootje gebroken en wellicht andere complicaties aan overgehouden.
Desondanks deze nare gebeurtenis is de auto weggereden. Ons poesje kwam hinkelend terug op drie pootjes. De controle en foto's heeft al ons budget opgeslokt ca. 360 euro bij dierenkliniek Hugo te Zwanenburg. De kosten die nu volgen voor de operatie en extra controles (longen) Chillout blijkt ook moeilijk te ademen.
Wij willen het poesje graag houden omdat zij aan ons gehecht is en wij aan haar. Maar de kosten kunnen wij niet dragen. Daarom op deze manier hopen wij het toch voor elkaar te krijgen dat Chillout bij ons blijft. Anders wordt zijn naar een Asiel gebracht, en gaat het naar en ander baasje. Maar dit kan jaren duren, en de verzorging is dan ook niet optimaal.
Als een ieder wat kwijt kan, kan Chillout in haar vertrouwde omgeving terug komen en genieten van ons en wij van haar.
Mochten wij onverhoopt het bedrag niet halen, bekijken wij de minimale mogelijkheden. Als het niet kan, gaat het geld naar instanties die hulp bieden aan mensen met huisdieren die geen medisch hulp kunnen bieden.
Help.
Fundraiser organised by:

Ouidad Bellali
0

donations
€

0
of € 2500 raised

Be the first to support this fundraiser!
Show all donations