Help de gestrande Oekraïense chauffeur in Nederland.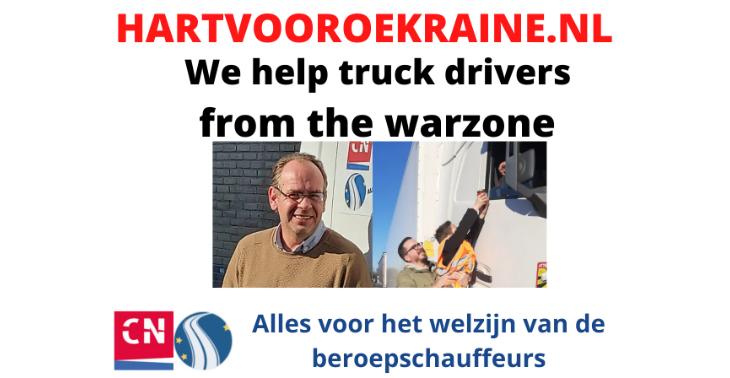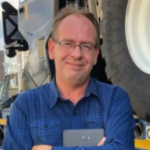 Share this fundraiser via:
2e actie opgezet omdat nog steeds de nood zeer hoog is onder onze collega chauffeurs!
Chauffeurs uit Oekraïne staan met de rug tegen de muur. Alle bankpassen zijn geblokkeerd waardoor ze niet bij hun geld kunnen! Wij moeten hen helpen en laten zien dat we hen niet laten vallen! Wij van Stichting Chauffeursnieuws & Transporteffect b.v. willen de komende tijd het land in om deze chauffeurs te voorzien van eten en andere behoeften. Daarbij steunt u ook de overige goede doelen en inzet van onze organisatie voor het welzijn van de chauffeur. Help ons mee, zodat we iedereen kunnen bedienen! Elke donatie, hoe klein ook, is welkom. Meer? Uw geld komt terecht waar het moet. Wij verantwoorden elke cent. KLIK HIER
Fundraiser organised for: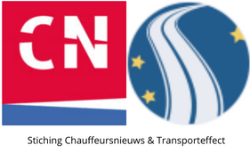 Transporteffect B.V. & Stichting Chauffeursnieuws
Een gezonde, sociale en solidaire transportsector, dat is waar stichting Chauffeursnieuws voor staat. Transporteffect is vooral actief internationaal. Of het nu gaat om buitenlandse chauffeurs actief in Nederland of om Nederlandse chauffeurs, wij zetten ons constructief in voor duurzame oplossingen. Daarom wil stichting Chauffeursnieuws in 2022 het kennisplatform zijn voor alle chauffeurs. We hebben al 90.000 volgers op Facebook en we groeien nog steeds, ook ons informatieve magazine Chauffeursnieuws bereikt elke maand 100.000 lezers!
Als organisatie zijn we volop in ontwikkeling, stichting Chauffeursnieuws verbindt zich aan het binnenhalen van het CBF-keurmerk en we zijn enthousiast bezig onze organisatie meer vorm te geven. Hier laten we u zien waar we voor staan en gaan, gedegen onderbouwd, de mouwen opgestroopt en met visie voor de toekomst.
Fundraiser organised by:

Aschwin Cannoo